The Fear and Greed Index is signaling a major shift in the market sentiment in the past few weeks. The index, which is one of the most accurate depictions of market sentiment, suggests that the markets are getting too greedy. Usually, Extreme Greed, at the index, follows a major pullback in the markets.
The CNN fear and greed index has hit 79, which is its highest level in the last four and half months. The index is based on seven different indicators. Currently, four different indicators are signaling extreme greed, two indicators show greed and only one indicator remains neutral.
NASDAQ 100 And S&P 500 Index Hit Fresh Yearly Highs
Due to the strong earning reports by the tech giants like Google, Facebook, Microsoft, and Amazon, tech stocks are rallying. This has led to a surge in the benchmark NASDAQ 100 index, which has hit its highest level since April 2022. The index currently stands at 14,784, its highest level in the last 13 months.
The S&P 500 index has also broken above its August 2022 high. The benchmark index currently stands at 4,338. The market momentum indicator of the fear and greed index depends on whether the S&P 500 is above or below its 125 MA.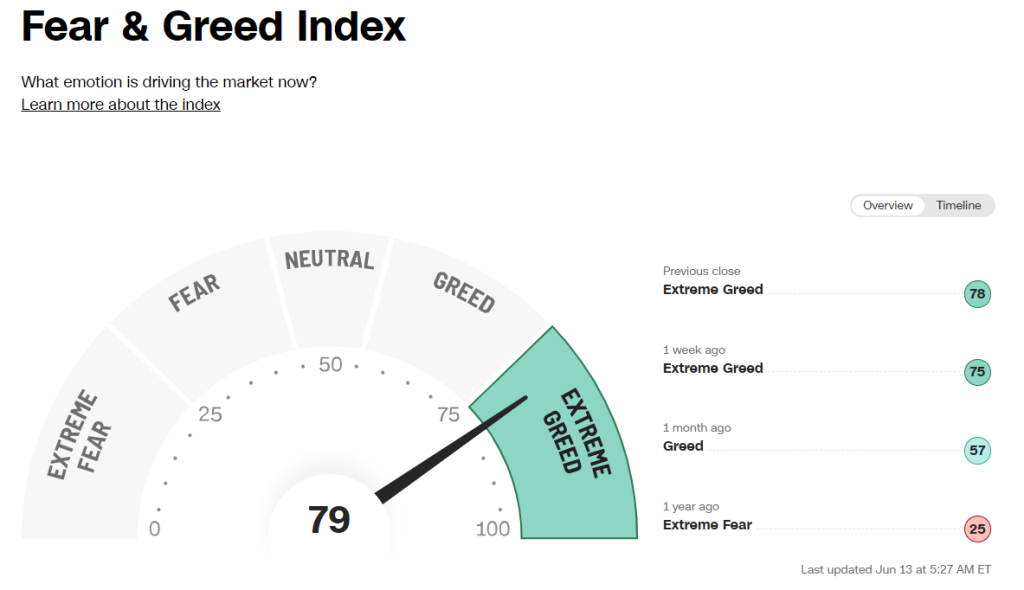 CNN Fear And Greed Index Hits 4-Month Highs
Out of the seven indicators of the stock market fear & greed index, Market Volatility is the only indicator that is still neutral. All other indicators are signaling some level of greed. Therefore, the sideways movement of the S&P 500 index comes as no surprise. The low market volatility appears to have prolonged, and a big move could be on the cards very soon.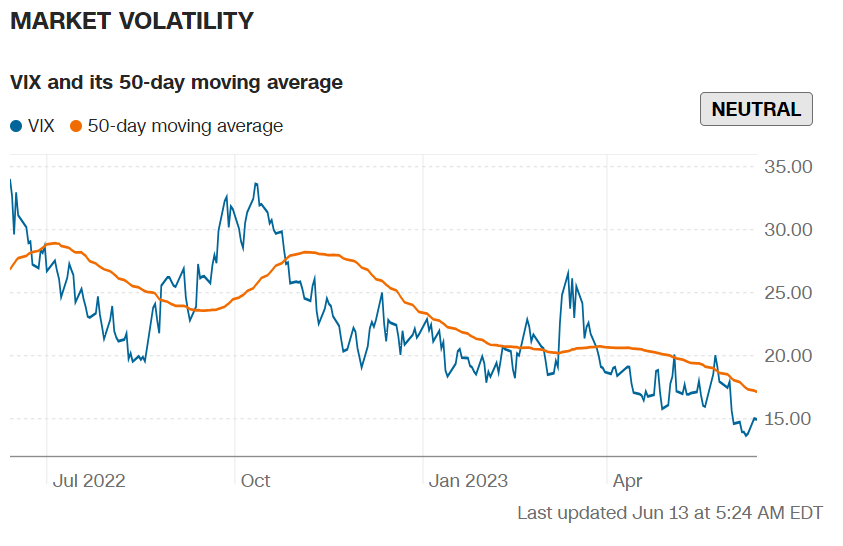 The Stock Price Breadth and the Stock Price Breadth are the two indicators that are currently signaling greed in the markets. However, the rest of the 7 indicators, which include Market Momentum, Put/Call ratio, Safe Haven demand, and Junk Bond Demand, point toward Extreme Greed. This suggests that the markets are becoming overheated in anticipation of the pause in rate hikes.
In the meantime, you are also welcome to follow me on Twitter to keep track of my personal trades and the latest analysis on US & UK equities.