The LOVESNOOPY project, the team behind the fast-rising memecoin $LOVESNOOPY, has announced that it will be listing the token on MEXC exchange on May 16 at 10:00 UTC. LOVESNOOPY has taken the cryptocurrency market by storm, much like the original dog character Snoopy has done for decades with fans all around the world.
Getting the most out of memecoin upsurge
Meme coins' meteoric rise in popularity in the cryptocurrency market recently has been nothing short of a phenomenon. The current meme coin bull run has the frog-inspired $PEPE coin at its epicentre and some enthusiasts are already reminiscing about a possible return of the good tidings previously brought by Dogecoin and Shiba Inu. Nonetheless, the meme coin PEPE has run into headwinds in the past few days as its price dropped 36% over the course of the past week and has corrected 75% from its all-time high. It has now recovered somewhat, albeit the recent upswing appears to be losing steam.
The primary function of $LOVESNOOPY is to create a "vibrant and impassioned" asset that the meme community users can embrace wholeheartedly. From the onset, the project's website has been available in multiple languages to reflect its aspiration for a global reach.  The site is available in English, German, French, Vietnamese, Japanese, Chinese, and Arabic. Also, the team contracted leading crypto audit firm CERTIK to audit the project. Furthermore, the project has revealed that it will burn 10$ of $LOVESNOOPY's total token supply.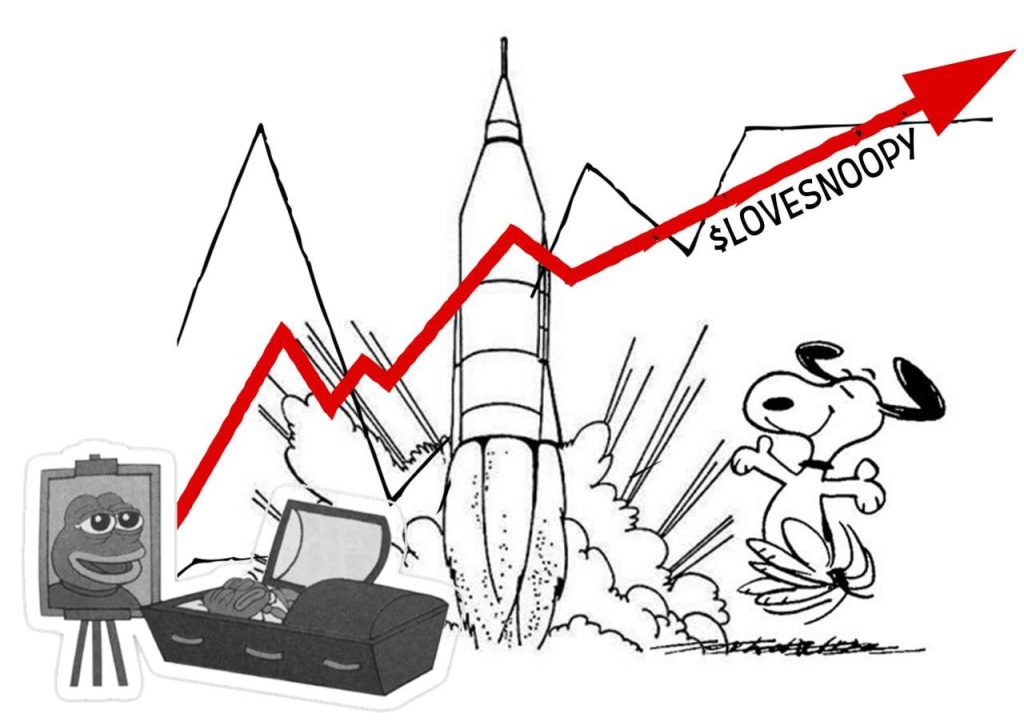 The ambitious $LOVESNOOPY aims to conquer the world by winning the hearts of its users through the virality of memes. To a large extent, the memecoin has had a better start than PEPE, with listing on five Centralised Exchanges and Uniswasp in the first week. The developers of $LOVESNOOPY claim that their goal isn't only to help investors make money; they also want to bring happiness, love, and a newfound respect for Snoopy's eternal magic to the lives of the community.