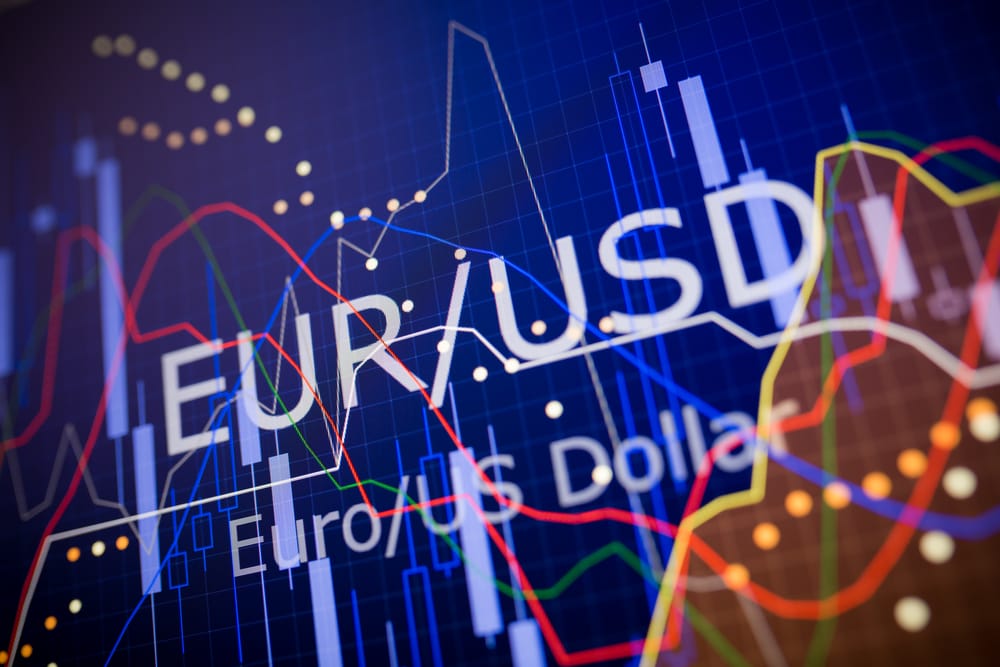 Forex
EUR/USD Forecast: Here's What to Expect After EU PMI Data
EUR/USD has continued with its downtrend as Europe struggles with the third wave of coronavirus. The pair has dropped from 1.2082 at the beginning of March, to its current 1.1823. Major economies in the region, including Germany, Italy, France, and Netherland have had to use lockdown measures to curb the spread of the disease. The row between the EU and UK on vaccine supplies has not made it any better for the Euro.
Investors are now focusing on today's PMI numbers for cues on the direction of EUR/USD. France manufacturing PMI is expected to drop from 56.1 to 55.0, while Germany's reading is forecasted at a point lower from February's figure at 60.6. Eurozone and US manufacturing PMI data are also scheduled for release today.
Furthermore, today is the second day of Powell and Yellen's testimony. In yesterday's session, Yellen highlighted the need for Congress to increase taxes in an attempt to realize the proposed $3 trillion spending package. On his part, the Fed Chair pointed to the continuation of accommodative measures.   
EUR/USD Technical Outlook
EUR/USD is trading below the neckline of 1.1889 after forming a double top at 1.1990. Over the past week, the pair has dropped by about 1.24%. In today's session, it is likely to consolidate at the support level of 1.1835.
At its current price of 1.1823, the currency pair is trading below the 25 and 100-day exponential moving averages. Besides, the RSI of 32 is an indication that EUR/USD is headed for the oversold territory. As such, it is likely to rise higher to the neckline, where it will experience some resistance.
If the bulls manage to push the price past that resistance level, the next targets will be 1.1949 and 1.1990. However, an uptrend will only be evident when the 25-day EMA crosses over the 100-day one back to the upside.
Don't miss a beat! Follow us on Telegram and Twitter.
EUR/USD Chart
More content