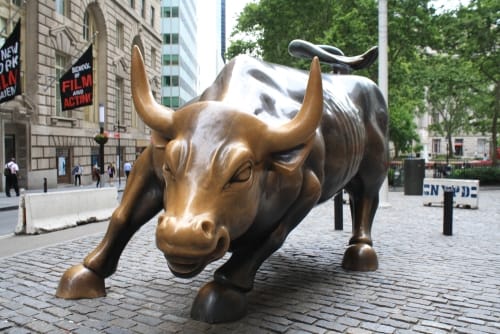 Indices
Dow Jones Jumps As Fed Launches Another Bazooka
The Dow Jones industrial average (DJIA) is set to jump by more than 100 basis points as the Fed announced unprecedented steps to boost the markets. The bank removed its previous cap on asset purchases from $700 billion to "in amounts needed."
This happened as investors grew concerned about Coronavirus and the health of the US economy. The number of Coronavirus cases in the US surged over the weekend to more than 35,000. These numbers are expected to rise as more people get tested.
At the same time, Senate Democrats rejected a $2 trillion Republican bill that was meant to ease pressure on companies and households. The bill would have given vulnerable companies more than $500 billion to cushion them from an eventual collapse. In addition, Americans would receive more than $1,200 to help them get by as more states put restrictions on movement. Democrats said that the bill would not solve structural problems, including cushioning employees from being laid-off.
The standoff in Washington risks taking the economy to its worst level in decades. Some economists, including Mohammed El-Erian, have said that the country could fall into depression as companies shut and unemployment rate soar. Just yesterday, James Bullard, of St. Louis Fed, said that the unemployment rate could hit 30% if fiscal stimulus was not solved.
The Dow Jones Industrial Average has dropped by more than 30% this year, with all constituent companies being in the red. Boeing, which has lost 70% of its value, is the worst performer followed by Exxon, Chevron, and Dow Inc. The best performer is Walmart and Microsoft, which have declined by 4% and 12% respectively.
Dow Jones Technical Analysis
Futures tied to the Dow Jones jumped by more than 200 points after the Fed launched its latest bazooka to calm markets. The futures are trading at $19,621, which is slightly above the Friday's close of $19,173. On the four-hour chart, the price seems like it is headed to the 30-day EMA level of about $20,000. The trend is bullish if the index retests this level and could hit the previous high swing level of $21,000. On the flip side, the index could resume the overall bearish trend and retest the important psychologically-important level of $20,000.