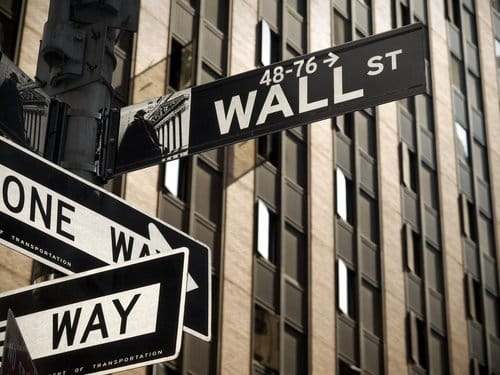 Indices
Dow Jones Futures Adds 1.70% – Fear and Greed Index Falls to March Lows
Dow Jones is pointing to a higher open as investors get ready for one of the most consequential weeks this year. The index is up by more than 1.7% and is trading at $26,862, which is significantly higher than last week's low of $26,000. At the same time, the fear and greed index has fallen below 40 and is at the lowest it has been since March this year.
The Dow Jones is rising as traders wait for clarity about US policies as the country heads to its general election. Polls continue to show that Joe Biden, the former vice president, will win the election. Still, regardless of who wins, investors will cheer the clarity the end of the election period will bring. For one, they hope that the White House and congress will reach a stimulus deal.
The index is also rising because investors are waiting for the upcoming interest rate decision by the Federal Reserve, which will come on Thursday this week. Because of the grim outlook, investors hope that the bank will leave interest rates unchanged and possibly announce more stimulus.
In addition to the election and the Fed, the Dow Jones is reacting to the impressive economic data from China and Europe. Manufacturing PMI numbers from China, the United Kingdom, and other European countries came in above 50. Similarly, investors believe that PMI numbers from the US that will come out later today will be positive.
The Dow Jones is also rising ahead of key corporate earnings from the United States. Among the major companies to watch will be Berkshire Hathaway, PayPal, Estee Lauder, and Waste Management among others.
The fear and greed index, the tool developed by CNN Money has dropped to below 40, which is a signal that investors are getting scared about the market. The decline is mostly because the market volatility, safe haven demand and stock price breadth indices are in the extreme fear zone.
The stock price strength, market momentum, and put and call options are in the greed level. This could be a bullish factor because fear tends to attract investors who want to buy on the cheap.
Fear and Greed Index Tumbles
Dow Jones technical outlook
On the daily chart, we see that the Dow Jones reached a high of $29,165 on September 2. Since then, the index has struggled to maintain the momentum. Just last week, it moved to its lowest level since July. The price has also formed a head and shoulders pattern that is shown in green. The neckline of this pattern is at $27,352.
Therefore, I suspect that the index will rise and possibly test the neckline and then possibly resume the downward trend. That is because, in general, the head and shoulders is usually a bearish pattern.
However, the next few days could be relatively volatile, which may also invalidate the H&S pattern.
Don't miss a beat! Follow us on Telegram and Twitter.
Dow technical chart
More content