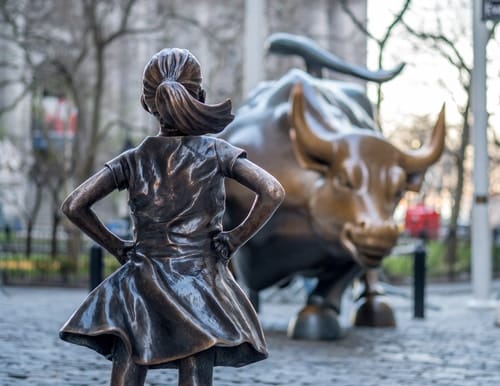 Indices
Dow Jones Adds 265 Points After Bullish Morgan Stanley Call
The Dow Jones index is rallying today, boosted by the weaker US dollar, the latest trade deal in Asia, and Trump's near concession yesterday. Futures tied to the index are up by more than 265 points, pushing the index close to its all-time high. Other US indices like the S&P 500 and Nasdaq 100 are also rising.
The Dow Jones and the US dollar tend to have an inverse relationship. The index tends to rise when the dollar falls because most companies in the index make most of their money abroad. Today, the dollar has dropped by more than 0.10% as investors remain optimistic about the Covid vaccine.
Still, there are concerns that the number of Covid cases in the United States is getting out of hand. This weekend, the total number of infections in the United States crossed the 11 million mark as the country recorded more than 300k infections. And, analysts expect the number to continue rising because of the socialising that happened on election day.
The Dow Jones is also rising because of the world's biggest trade deal that was signed over the weekend. The deal, now known as RCEP, includes countries like China, Japan, Australia, and Malaysia. In total, all member states that agreed to the deal have more than 2.2 billion people and a GDP of more than $26 trillion. This is positive news for the Dow Jones because most of its constituent companies do a lot of business in the region.
Meanwhile, the index is rising after Donald Trump admitted for the first time that Joe Biden won the election. This removes the likely risk that he might try to stay in power when his term ends.
In a report, analysts at Morgan Stanley wrote that the rally in global stocks could continue. They said:
"This global recovery is sustainable, synchronous and supported by policy, following much of the 'normal' post-recession playbook. Keep the faith, trust the recovery."
Dow Jones technical outlook
In a longer-term trade signal I published last week, I predicted that the Dow Jones will reach $30,750 in the next few weeks. That sentiment remains.
Now, looking at the four-hour chart, we se a few things. First, the index has been on a strong rally this month. That saw it rise above the important level of $28,945. This level is important because it was the highest point in October. Also, after reaching the all-time high of $30,096, the index pulled back and struggled to move below that level.
Therefore, I suspect that the Dow will continue rallying but bulls will need to move above $30,096 first. If that happens, the next level to watch will be $30,150. For this trade, the stop loss will be at $28,945.
Don't miss a beat! Follow us on Telegram and Twitter.
Dow technical chart
More content