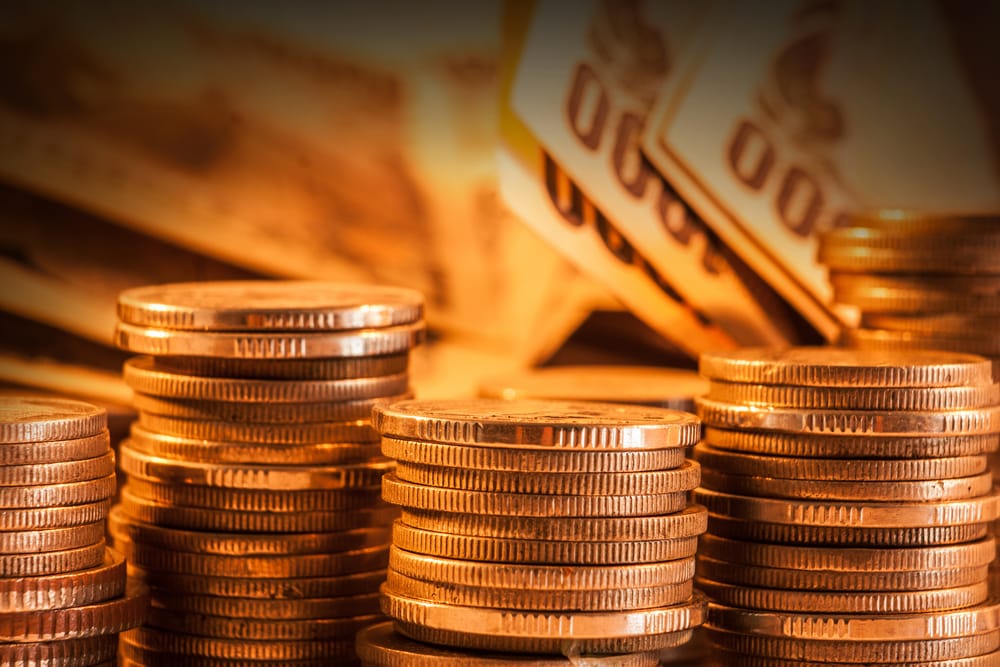 Commodities
Cup And Handle Pattern Suggests That Gold Price Rally Is Getting Started
Gold price rose in overnight trading as investors reacted to the overall dollar weakness and the gloomy outlook presented by the IMF.
Gold and the US dollar tend to have an inverse relationship, which means that the price of gold rises when the former weakens. Indeed, the dollar index has dropped by more than 1 per cent in the past week. This weakness is partly because of the Fed's new policy of open-ended quantitative easing program.
Gold has also been rising because of the gloomy picture of the world economy. Just yesterday, the IMF issued a blistering report predicting that the world economy will slump by more than three per cent this year. This will be the first contraction since the last financial crisis.
The current earning season is another reason why gold price has been soaring. As I wrote yesterday, negative results would push investors to gold and other safe havens. This happened, as JP Morgan and Wells Fargo profits declined by more than 60 per cent in the first quarter. Today, we will receive bank earnings from Goldman Sachs, Morgan Stanley, and Bank of America.
Meanwhile, inflows into gold ETFs has been rising. According to Bloomberg, large investors have rushed to gold ETFs to hedge their risks against the market risks. In a statement, Himanshu Srivastava of Morningstar said:
"With coronavirus pandemic hanging as a spectre on the global economy and markets worldwide, gold, with its safe-haven status, has emerged as a preferred investment destination among investors."

Gold price technical analysis
The chart below shows the trend of gold prices since 1998. As shown, the price has been making a comeback after hitting a low of $1,050 in 2015. Consequently, the price is attempting to test the all-time high of $1,912. While doing this, the price has formed an arc that resembles a cup and handle pattern. This means that, in the long-term, the price may continue rising and possibly test its all-time high. This is a 12 per cent upside from the current level.