The Crypto.com Coin price darted higher on Thursday as investors reflected on the rising volume of cryptocurrency volume. The CRO price is trading at $0.1887, which is about 35% above the lowest level this month. This trend brings its total market capitalisation to more than $4.84 billion.
What is Crypto.com Coin?
To start with, we need to explain what Crypto.com is. It is one of the biggest cryptocurrency companies in the world. The company offers a complete suite of products like an exchange, crypto Visa card, a trading platform, and even a Non-Fungible Token (NFT) platform. Its products are classified into payments, trading, and financial services.
According to CoinMarketCap, it processed cryptocurrencies worth more than $2.55 billion in the past 24 hours. This makes it the 9th platform in the industry.
The Crypto.org Chain, on the other hand, is the technology that powers the payment pillar of the company's platform. Crypto.com Coin, also known as CRO is the native token that powers the company's platforms.
Crypto.org is powered by the Tendermint consensus engine that is part of the Byzantine Fault Tolerant (BFT) protocol. Still, the biggest challenge for the network is that the number of projects built using its technology is relatively limited. Still, on the positive side, as shown below, the total number of active addresses in the network has been on an upward trend.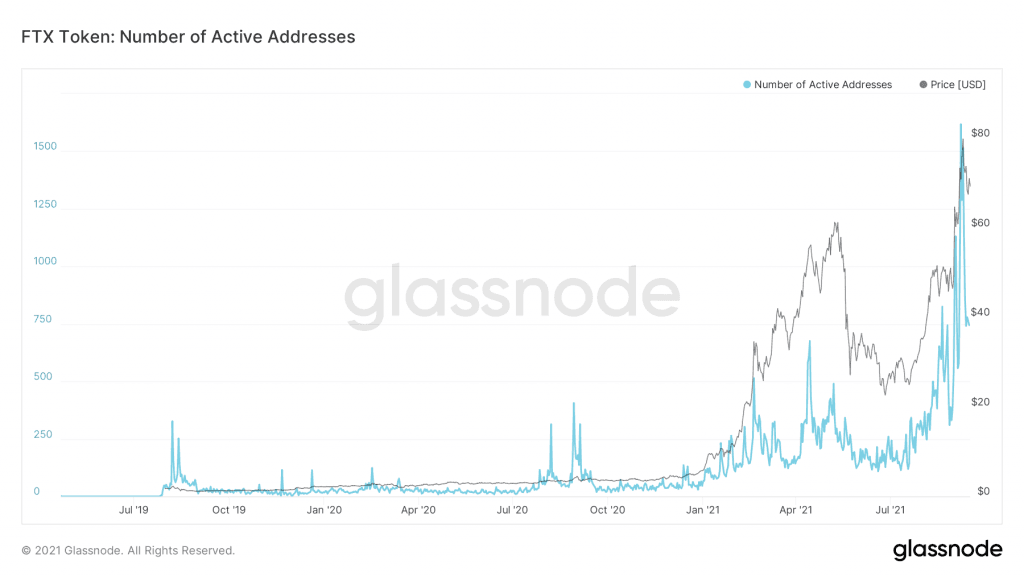 Crypto.com Coin price analysis
The four-hour chart shows that the CRO price has been in a bullish trend in the past few days. The coin has risen by more than 33.5% above the lowest level this month. It moved above the 25-day and 50-day moving averages while the MACD has moved above the neutral level. It has also formed an ascending channel that is shown in red.
Therefore, for now, the Crypto.com Coin price will likely continue rising as bulls target the next key resistance at $0.2030, which is about 7% above the current level.
The alternative scenario is where the coin breaks out lower in the near term. If this happens, the coin will likely retest the key support at $0.1656.