The BNB price prediction could be determined by price behaviour around the range it presently trades in. Following the completion of the PORTO Launchpad project, buying pressure on the BNB/USDT pair dried up, leading to a double top and a price descent that touched off the 511.3 support before recovery.
This recovery has stalled at the 605.0 resistance barrier, and this price level now appears to be the top of the range, with 558.1 forming the lower boundary.
What is the BNB price prediction for the week?
BNB Price Prediction
A breakdown of the floor of the range leads to a retest of the 511.3 support level. If the bulls fail to defend this support, then 481.2 and 450.9 become the additional price targets to the south.
On the other hand, recovery in the BNB/USDT pair requires a break of the 605.0 barrier, with 634.3 and 669.6 forming additional resistance points to be surmounted before the pair can aim for a retest of its all-time high at 691.8.
BNB/USDT: Daily Chart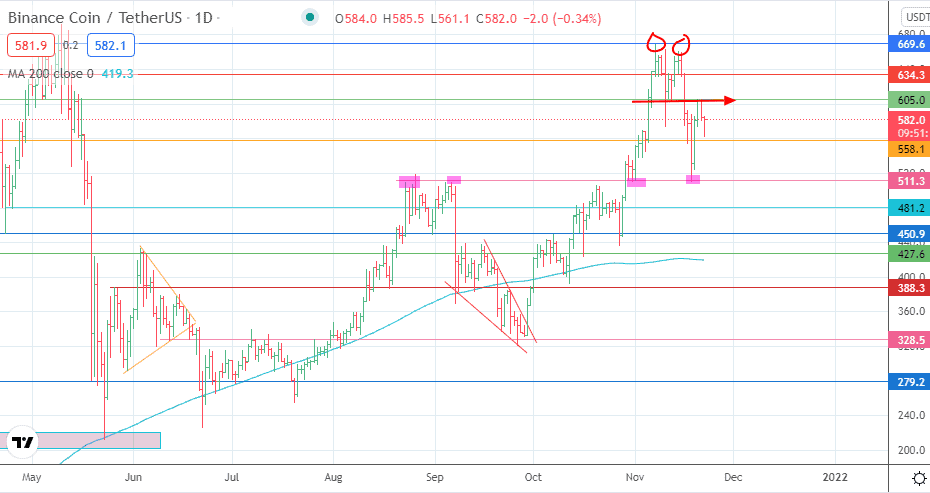 Follow Eno on Twitter.