Bitcoin Cash and Bitcoin SV prices are soaring today, erasing some of the losses made yesterday. BCH price is up by 5% in the past 24 hours to $503 while BSV price is up by almost 3%. At the same time, Bitcoin, Ethereum, and Litecoin prices have also bounced back while the total market cap of cryptocurrencies has risen to more than $982 billion.
Bitcoin Cash and SV bounce back: BCH and BSV are two of the biggest Bitcoin-related cryptocurrencies in the world. They have a market cap of more than $9 billion and $3.69 billion, respectively. This makes them the 7th and 14th digital currencies in the world, respectively.
But they are different. Bitcoin Cash is used in normal transactions while Bitcoin SV helps developers build for the enterprise. It provides the smart contract language that helps developers build scalable applications.
Bitcoin cash price prediction
On the four-hour chart, we see that Bitcoin cash price has bounced back from yesterday's low of $400 to the current $503. By so doing, the currency has moved back to the ascending channel that's shown in blue. It has also moved slightly above the 25-day and 50-day exponential moving averages.
Therefore, for today, the BCH will possibly continue rising as bulls target the upper side of the channel at $542. If it moves above this level, it will open the possibility of rising to last week's high of $630.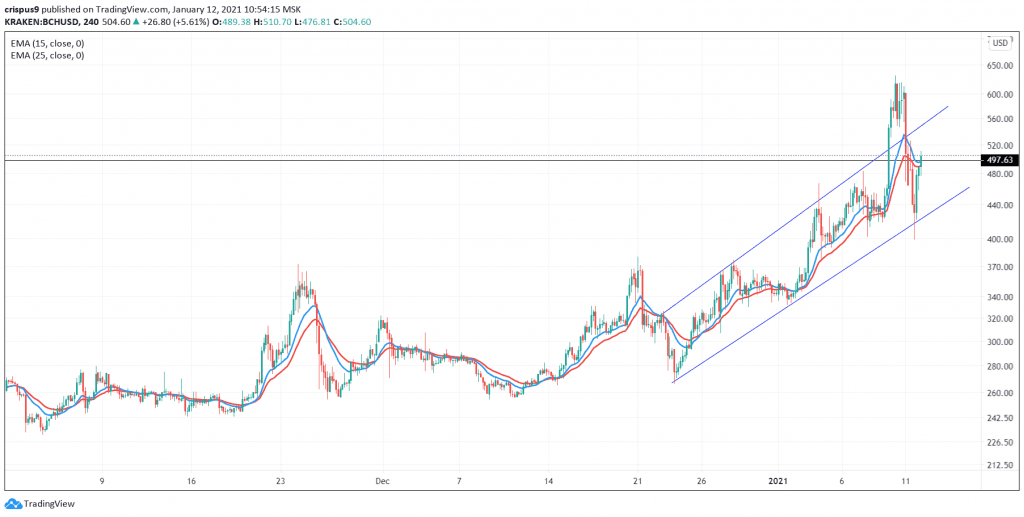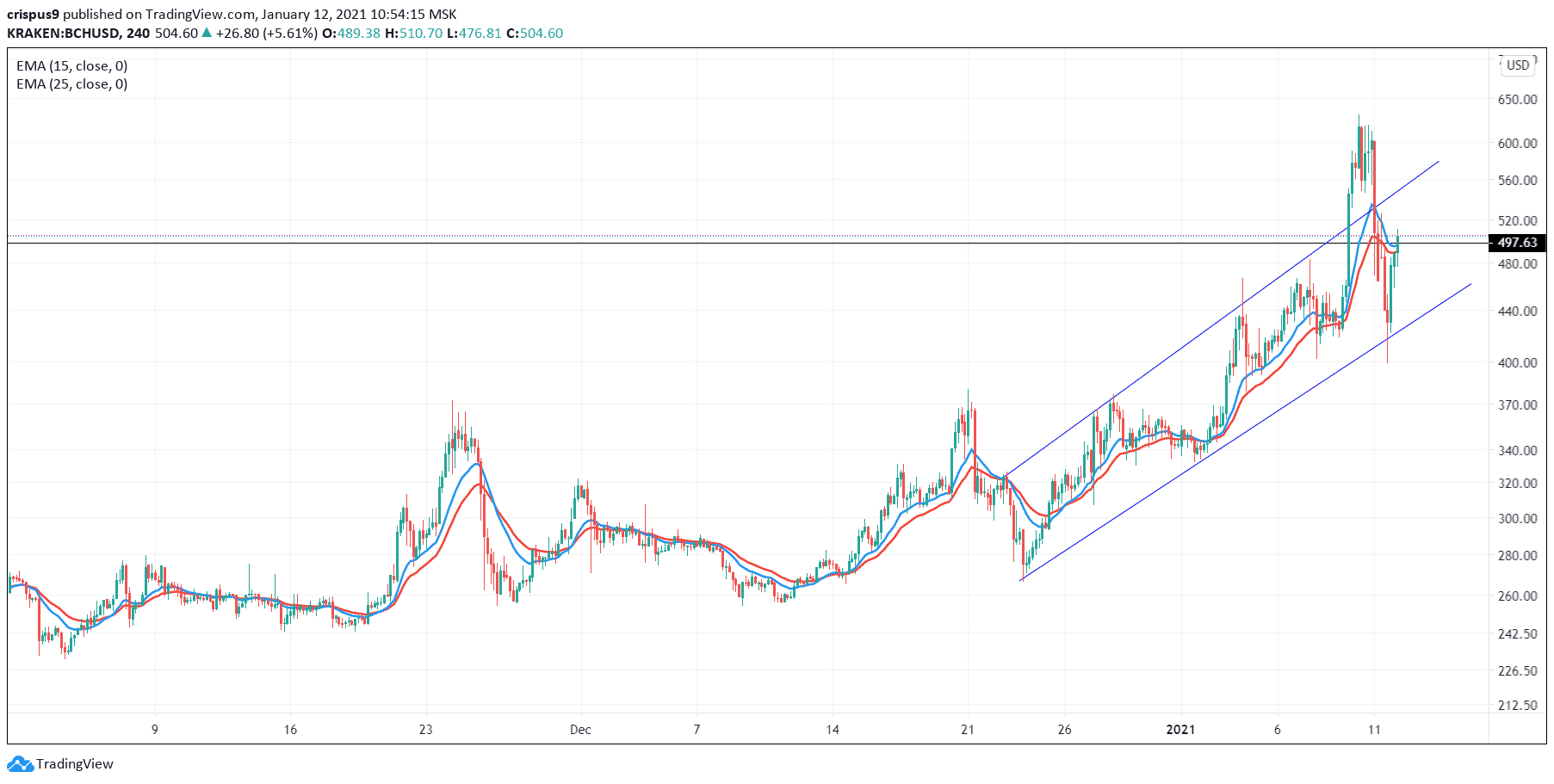 Bitcoin SV price prediction
On the four-hour chart, we see that Bitcoin SV price has been moving in a narrow channel in the past few months. The support and resistance levels have been at $154 and $194. The BSV moved above this channel on January 9, when it soared to a high of $317.
Yesterday, it pared back these gains and dropped to $163. Today, it has moved back again and is slightly above the initial resistance level. Therefore, in the near term, the price will likely continue rising as bulls target the next resistance at $250.
Don't miss a beat! Follow us on Telegram and Twitter.
Bitcoin SV price chart
More content