Bitcoin is a decentralized digital currency that allows for peer-to-peer transactions without the need for any central authority. It was first introduced in 2009 by an individual or group of individuals using the pseudonym Satoshi Nakamoto. The identity of the individual person or group behind the pseudonym remains unknown. There are multiple cryptocurrency wallets that force extreme limitations on how you can manage and maintain your Bitcoin.   
An individual might be required to register in Centralised Exchange prior to sending Bitcoin to an exchange-issued wallet. In some instances, such a person might be expected to stand by a few days prior to being permitted to make a withdrawal. Depositing a large transaction on PayPal for instance, in the few days following account approval is basically prohibited. It is not uncommon to have such accounts frozen. If you've been considered a security or misrepresentation risk factor, for instance, you might be kept out of your account.
Storing your Bitcoin 
There are two ways to store your Bitcoin: Using custodial wallets and Non-custodial wallets (or hardware/cold wallets). Self-custody wallets mean that users are able to store their own cryptocurrencies-which is a major advantage. First, with self-custody wallets, you are always sure of full unrestricted access to your BTC. Secondly, these wallets are kept offline (or in cold storage), which means that they offer greater safety and security. You won't ever need to stress over getting hacked and neither will you be presented with counterparty risks such as a unified trade getting hacked or failing.
With custodial wallets, you will be using an exchange-issued wallet. This means that you are never truly in control of your assets. In the era where hackers have proven that they can get away with crime, it is quite risky to keep all your Bitcoin in an exchange wallet. Over the past year, there have been several instances of hacks on crypto platforms, leading to losses amounting to hundreds of millions of dollars. Therefore, you should invest in a self-custody or hardware/cold wallet, and only take them to a centralised exchange wallet when you need to transact.
Crypto wallets enable you to buy bitcoin conveniently from your wallet application on the smartphone, such as the Bitcoin.com Wallet. As mentioned above, some wallets are fully non-custodial, while some are issued by Centralised Exchanges. The Bitcoin.com wallet is non-custodial.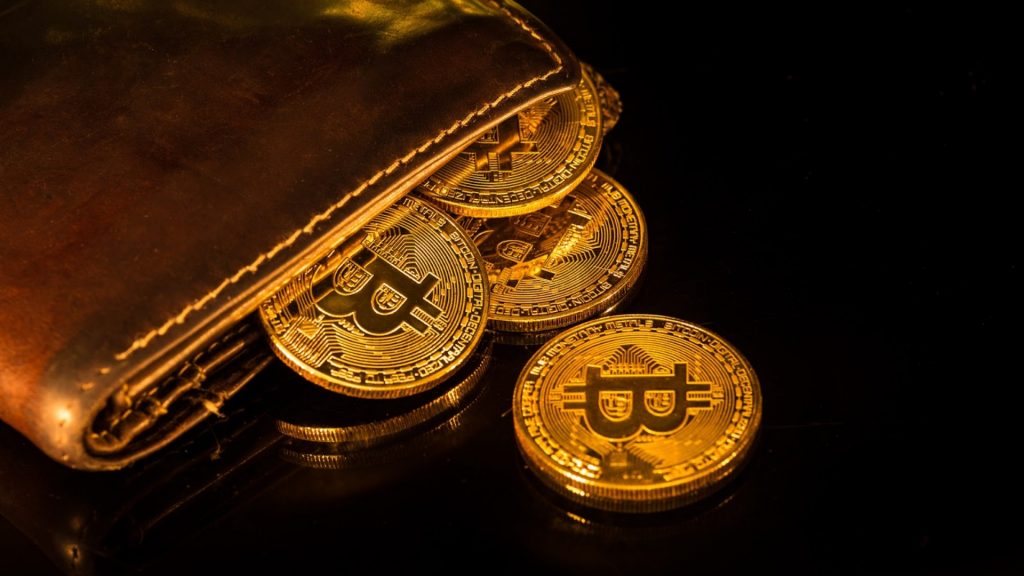 Buying Bitcoin
When you buy Bitcoin using fiat currency, you will typically do that through a registered company offering such services. Such companies can either be Centralised Exchanges or peer-to-peer (P2P) exchange platforms. They will want to gather as much information as they need about youth, and you will have to follow Know Your Customer (KYC) and Anti-Money Laundering (AML) guidelines. These guidelines may need you to divulge information such as your name, age, telephone contacts, home address, national ID number/driver's license number and any other relevant information.
Charges you will incur when buying Bitcoin 
The charges you will incur when buying BTC depend on the platform you are buying it from. For instance, if you're buying bitcoin straight from a friend, you may only incur network expenses (or gas fees) for sending the bitcoin from their wallet to your digital wallet. If you're paying with a credit or debit card, you'll definitely have to consider the fact that the card issuer has to make a profit on the transaction. As a rule, you'll pay lower charges if you make larger transactions, so it helps to try to avoid making multiple small purchases.
Buying, selling and trading Bitcoin
You can conduct BTC transactions via Centralised Platforms, Peer-to-Peer exchanges or Decentralised Exchanges. Various centralised Bitcoin trading platforms incorporate a standing system, meaning they track and show the past trading histories of their clients.
If you're hoping to go for a P2P trade, you'll need to select dealers who have a good reputation and, most importantly, they've completed a significant number of transactions and never had a complaint. With Decentralised Exchanges, you can buy or sell your Bitcoin anonymously. These exchanges do not require you to fill out KYC forms. They run on order books where buyers and sellers look for their most befitting orders and either buy or sell their crypto assets.
If you are new to trading, you can use trading bots such as the-bitcoin-fast-profitapp.com to help you earn something from the trading front. However, trading bots are not fool-proof and you should take it upon yourself to learn about the best trading strategies.
Final Thoughts 
The discussion above explains the basic information you need to start buying and selling Bitcoin. However, there is more to the asset than buying and holding. There are several ways you can invest in Bitcoin and generate profits. For novices, it is advisable to learn how to trade. In the intervening time, you can employ trading bots to help you earn some profits.