The British American Tobacco share price popped on Tuesday as investors reflected on the company's trading statement. BATS is trading at 2,650p, which is about 6% above the lowest level in October this year.
British American Tobacco is one of the biggest tobacco companies in the world. Its biggest competitors are companies like Altria and Philip Morris. On Tuesday, the company published relatively strong results. It said that more than 3.6 million new customers are now using its new categories like e-cigarette and oral nicotine. This means that it has more than 17.1 million customers in the category.
The company also decided to raise its forward guidance. It expects that its growth will rise to about 5% on a constant currency basis. This growth is mostly because of the strong growth of its new categories business and the reopening of the global economy.
The BATS share price has collapsed by about 3% this year. The management realizes this and committed to make an announcement on share buybacks soon.
Analysts are bullish on the stock. In a report on Tuesday, analysts at Goldman Sachs and JP Morgan said that the British American Tobacco share price could rise to 3,700p and 3,100p. Other analysts bullish on the stock are from Barclays, Morgan Stanley, and Jefferies. At the same time, a DCF valuation shows that the stock is cheap by about 63.1% as shown below.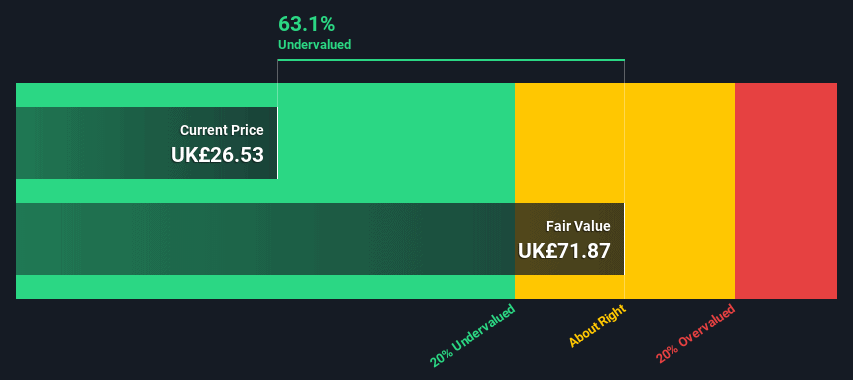 BATS share price forecast
The daily chart shows that the British American Tobacco share price has been relatively weak in the past few months. The stock has declined by more than 5.7% from its highest level this year. It also formed a descending channel shown in black and has moved above the upper side. The stock also rose above the 25-day and 50-day moving averages.
Therefore, there is a likelihood that the stock will keep rising as bulls attempt to retest the YTD high of above 2,800p. On the flip side, a drop below 2,600p will invalidate this view.