ApeMax price is constantly increasing in its presale. However, I remain skeptical of the coin's future as the project has very little to offer at the fundamental level. Nevertheless, hundreds of crypto enthusiasts keep pouring their money into ApeMax presale, anticipating high returns after listing.
Altcoins have been in a downward spiral since the last two weeks as the crypto markets experience low liquidity. The trading volume has been decreasing on all exchanges after the BTC crash, which occurred two weeks ago. The situation is far from ideal for early-stage projects like ApeMax coin.
ApeMax Presale Surpasses 4,000 Participants
According to the latest ApeMax news, the coin has surpassed 4,000 holders. On-chain analysis reveals that the upcoming memecoin is currently held by 4017 holders. This is a significant figure for any memecoin, but that doesn't brush away the project's red flags.
Before apeing into ApeMax coin, you need to think about who will buy it after its exchange listing as it is available for a much lower price right now. Also, if there was enough hype for the project, the presale would have already ended. All these factors make me bearish on the ApeMax price.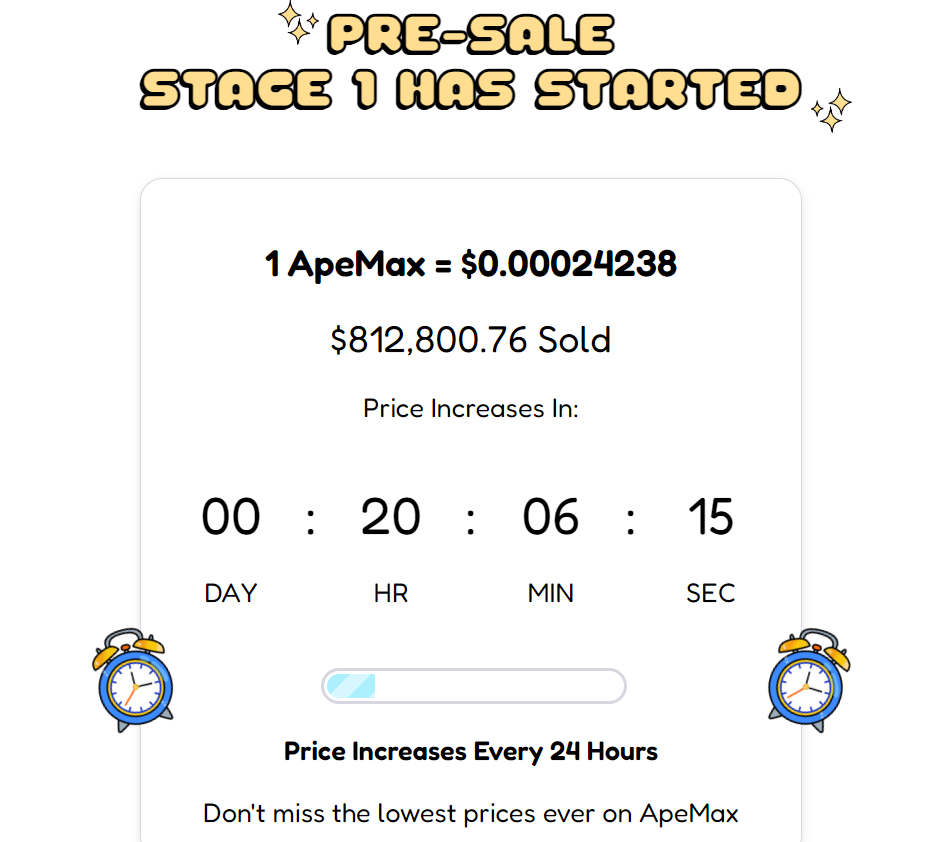 ApeMax Price Hits $0.000243 In Presale
As per the official ApeMAx website, more than $812,800 has been raised till now. The presale price has increased to $0.000243 after multiple increases in the past couple of weeks. The project is being promoted by many crypto websites via sponsored posts. However, the fundamentals of the project remain questionable.
ApeMax price prediction is not looking very bullish to me. The recent launch of the XRP20 coin on Uniswaps is a major warning for the ApeMaxi presale investors. Just a couple of days after its launch, XRP20 is trading 40% below its presale price.
While I might not be investing in ApeMax, there are still many other crypto projects with 1000x potential. I often mention these projects on my Twitter, where you are welcome to follow me.