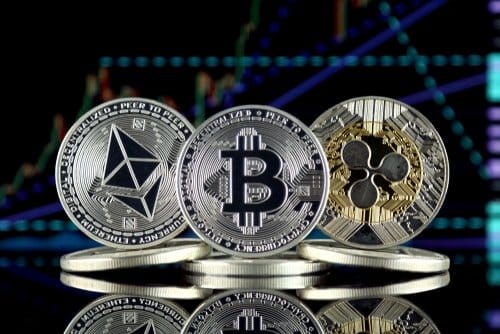 Cryptocurrencies
XRPUSD: Ripple Price on Verge of Breakout as Bitcoin Prices Surge
Ripple price is benefitting from its positive correlation with Bitcoin prices this Friday. As Bitcoin (BTCUSD) surged above $16,200 in Thursday's trading, there was an accompanying 2.22% rise in Ripple prices.
The surge in Bitcoin prices continues to be the principal fundamental driver for Ripple prices. However, Ripple continues to make inroads into the payment services space with the potential launch of a new product that will be known as PayString.
There are speculations that PayString is the new trademarked name to replace the original PayID name, after a consortium of 13 banks sued Ripple Labs for copyright infringement. Filings on the website of the United States Patent and Trademark Office (USPTO) show that Ripple will use PayString to conduct remittance services as well as other electronic financial services.
Technical Outlook for XRPUSD
Ripple price is testing the resistance at 0.25983, with the 0.27082 resistance lining up as a future upside target.
The other side of the equation sees Ripple price action facing possible rejection at the 0.25983 resistance, which then allows sellers a chance to push the XRPUSD pair down to the 0.25345 support level. Below this level, 0.24425 serves as a potential support target, with 0.22928 also staying viable if price declines continue.
Don't miss a beat! Follow us on Telegram and Twitter.
Ripple Price Chart (daily)
More content