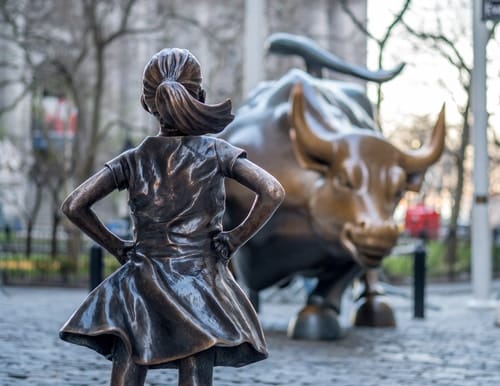 Indices
S&P 500 Index: Price Struggling to Stay Above 4200 After Intraday Recovery
Following steep losses suffered last week due to the FOMC decision, the S&P 500 index has rebounded strongly this Monday. Rising crude oil prices were enough to buoy energy stocks allowing the Energy index on the S&P to climb 2.76% on the day. Risk-associated technology stocks also rose on the day, but modestly so.
FOMC governing council member James Bullard was quoted by Reuters on Monday as saying that the expected core PCE inflation for 2022 would be 2.5%, stating that there was a need to be "ready for upside risks to inflation."
A lack of major fundamental triggers this Monday left the asset open to technical plays. The S&P 500 index trades at 4215.03 for a gain of 1.16% as of writing.
Technical Levels to Watch
The recovery candle is about to test the resistance at 4220.63. If the advance uncaps this level, 4238 and 4257.16 become the new targets for bulls. Only a breach of the all-time high at 4257.16 allows the S&P 500 index to push towards 4275 and 4293 (as per Credit Suisse). 4300 serves as a psychological resistance.
A breakdown of the 4176.61 support is the move that allows the price to aim for 4150.37 and 4120.48. This move would have to follow a rejection and pullback from 4220.63. Further south, 4082.72 and 4032.37 could come into the picture if the decline is extensive.
Don't miss a beat! Follow us on Telegram and Twitter.
S&P 500 Index: Daily Chart