RenQ Finance price has been in a tailspin since its launch in May 2023. A crypto project needs much more than just hype to be successful. A lot of presale investors of RENQ crypto are still scratching their heads, thinking about what went wrong in the whole process.
Altcoins are showing a negative price action on Wednesday as BTC price broke below $30,000. The leading cryptocurrency is now struggling to gain strength above $30,000 after facing multiple rejections from the $31,000 level. RenQ Finance slid by 1.4% during today's trading session.
Is RenQ Finance A Scam?
While RenQ Finance doesn't appear to be a complete scam but it still at least looks like a cash grab. The team lured the investors with fancy mumbo jumbo of decentralized finance while, in reality, they had no vision. There was no solid idea behind the project, and its use case was quite arbitrary and vague.
RenQ Finance price is now trading at $0.0098, which is 80% below its presale price at stage 5. It appears as the presale investors of the initial stages who bought the coin very cheaply are getting rid of their coins to limit their losses. Another reason behind the downtrend is the fact that RENQ is not available on any major centralized crypto exchange.
RenQ Finance Price Prediction
The following chart reveals a very sad story for the presale buyers of RENQ crypto. The price has slid more than 50% below the presale price of stage 1, which means that all the presale buyers are underwater right now. I predicted this sell-off in my analysis which was published shortly after the project's launch. If you have read my analysis, this shouldn't be surprising to you.
At this point, it is needless to say that RenQ Finance price prediction is looking extremely bearish. The most critical level on the chart is the recent low of $0.0076. A breakdown below this level could send the price into oblivion.
In the meantime, you are also welcome to follow me on Twitter to keep track of my personal trades and the next 1000x Gems.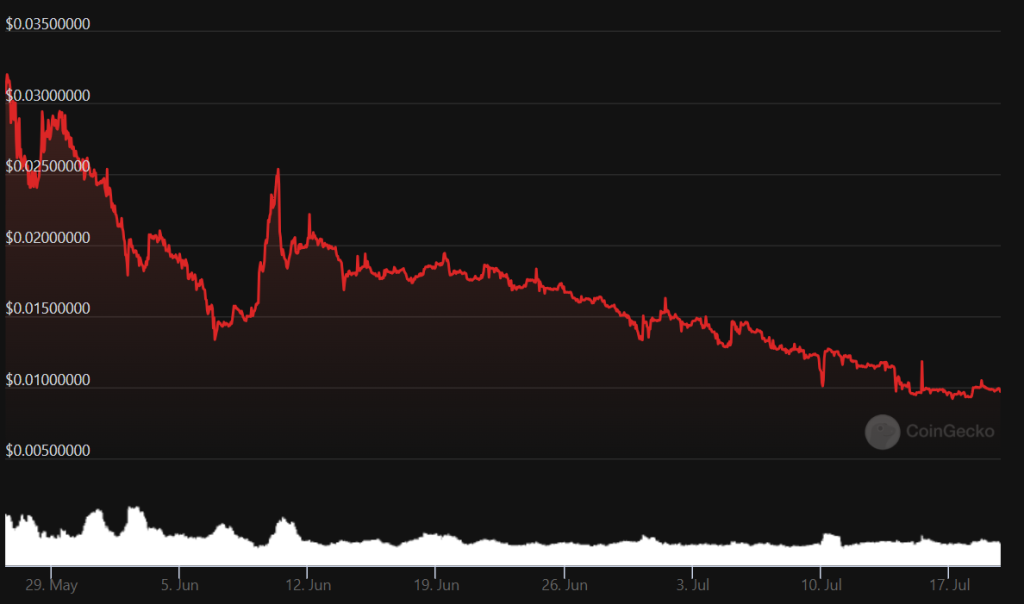 RenQ Crypto Price Chart