Blockchain analytics and data provider Nansen AI has officially launched a new product, 'Query'. The product will give crypto analysts access to real-time data from 17 leading blockchains in the world. The latest offering from Nasnsen is built on the Google Cloud platform.
The new product is already being used by many top teams in the industry. Opensea, Maker DAO, Google and a16z are some of the notable projects already using 'Query' for their on-chain analysis. However, this is the first time that the company has officially released the product to the general public.
Nansen AI's 'Query' Will Track 17 Blockchains
According to the details, 'Query' will fetch data from 17 different blockchain networks. This will be achieved by monitoring the on-chain transactions along with the flow of assets to different smart contracts. The list includes both layer-1 and layer-2 blockchain platforms and tracks more than 250 million blockchain addresses.
We rely on Nansen for high-quality, fresh and reliable on-chain raw data that we've easily integrated into our production data pipelines for use in anomaly detection and market analysis. It is already an integral part of our infrastructure and decision making processes.

Karina Qian – Head of Business Analytics at OpenSea
Nansen Ai's new product will enable its clients to create dashboards and do analytics based on the available data sets. This will be a very critical tool for the industry as more and more firms are relying on blockchain data to make key decisions.
The basic data and on-chain stats of well-known blockchains are readily available on the internet. Query distinguishes itself from such free services by digging deeper across 17 different blockchains and providing more complex insights. One such query can be the profit and loss of a particular wallet which needs external price feeds to be calculated.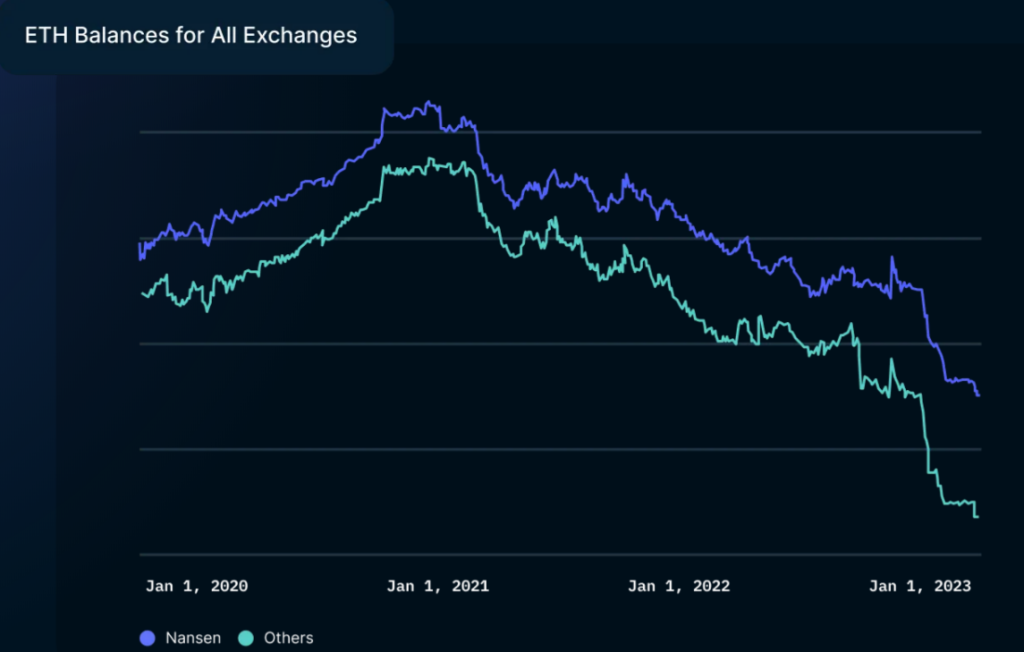 Demand For Crypto Analytics Increases
Nansen AI is not the only firm providing critical on-chain data. Over the last few years, the demand of real-time blockchain data has exponentially increased. Investors rely on this data to make key investment and strategic decisions. This data not gives insights into the actual adoption of a crypto network but also reveals the unexplored frontiers.
Messari and Glassnode are one of the biggest competitors of Nansen. However, there's still room for many more players in the domain as the crypto industry is still far from its first 1 billion users. Nansen Query will fetch data sets from Ethereum, Solana, Polygon, Ronin, Binance Smart Chain, Avalanche and 11 other blockchains.