The Lucid Motors stock price could face renewed pressure when the US stock markets open for Wednesday's trading session. This is because the electric-vehicle maker has issued a recall of more than 200 of its premium sedan cars over a possible safety issue, in a statement on Tuesday.
The Nasdaq-listed company indicated that the front strut damper, a key component of the suspension system in its Air Dream luxury sedans, was not properly assembled by the suppliers and could cause safety issues. The company says it has not received reports of safety breaches caused by the defective suspension component. However, the company has deemed it fit to make a precautionary recall.
Lucid Motors stock latest news
Lucid Motors' Air Dream Edition sedan is the only EV model the company currently has in its stable. Its launch in 2021 was preceded by delays occasioned by a merger deal. At a price tag of $169,000, it is a luxury EV and its rollout is to be followed by three additional trims in 2022. The exact number of Air Dream Edition sedans delivered by the company is presently unknown. However, the company only expects 1% of the recalled vehicles to have the defective suspension component on them.
The Lucid Motors stock price surrendered early gains on Tuesday following the statement and closed 4.06% lower. This extended the losing streak on the stock to three days, after the stock surrendered 3.07% on Thursday and 5.41% on Friday. The markets were closed on Monday for a holiday.
Lucid Motors Stock Price Outlook
The price picture on the daily chart reveals an emerging descending triangle formation, which could have bearish implications for the Lucid Motors stock price in days to come. The price is currently testing the 25.42 support level. A breakdown of this support opens the door for a push towards 22.21, with 19.01 serving as the next target in line, which could complete the triangle's measured move.
On the flip side, a bounce from 25.42 enables the price to retest the 28.12 resistance. If the bulls can breach this barrier, it also takes out the triangle's upper boundary and invalidates the pattern. This scenario would leave 30.03 as the next target to the upside, with 33.93 and 36.13 serving as additional targets to the north.
Lucid Motors: Daily Chart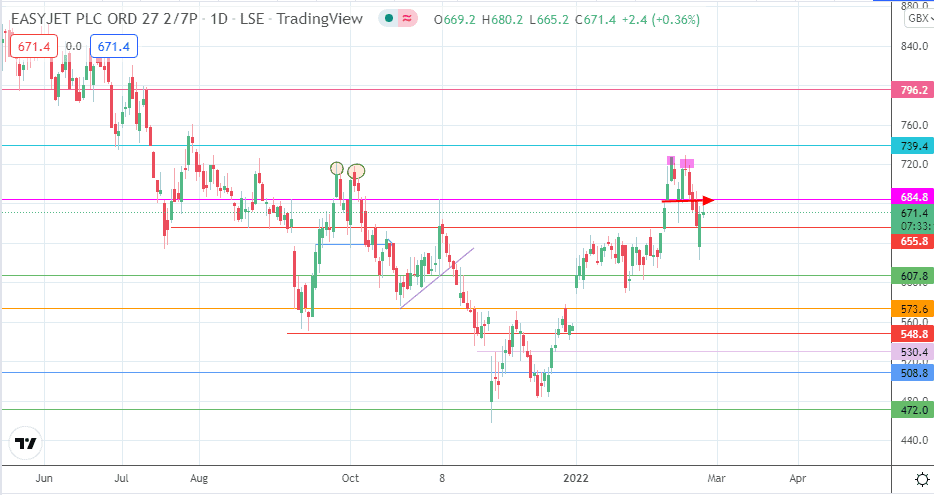 Follow Eno on Twitter.