Twitch co-founder Justin Kan last week announced the launch of a new blockchain gaming Non Fungible Token (NFT) marketplace known as Fractal. Fractal is an NFT marketplace that operates on Solana blockchain and facilitates trading in NFTs. The Fractal project focuses on NFTs with video game functionality and already has a library of gaming NFTs.
The launch of the new platform is in line with changing market dynamics. Rather of relying on game sales revenue, the gaming industry has moved its focus to the sale of in-game items and skins to users.
The next stage in gaming is to put these long-lasting in-game assets on a blockchain. Even though players have recognized for decades the value of items in proprietary games, game developers stand to gain enormously when their in-game assets are turned into NFTs on a blockchain. This is an effective way of creating long-term durability beyond the games themselves. Player ownership means that they will be able to sell and exchange their in-game assets.
Despite only being wo weeks old, Fractal's Discord channel already has more than 110,000 members. The company has announced that it will airdrop 100,000 Fractal NFTs to the members as part of a campaign to popularize the platform.
Fractal developers have described the Fractal NFTs as "100k unique snowflakes floating in the metaverse". They come in four factions, namely quad, penta or hexa. The factions determine the color and shape of each Fractal. Holders can use these NFTs in Fractal and possibly in third-party games to unlock further benefits for the NFT holder.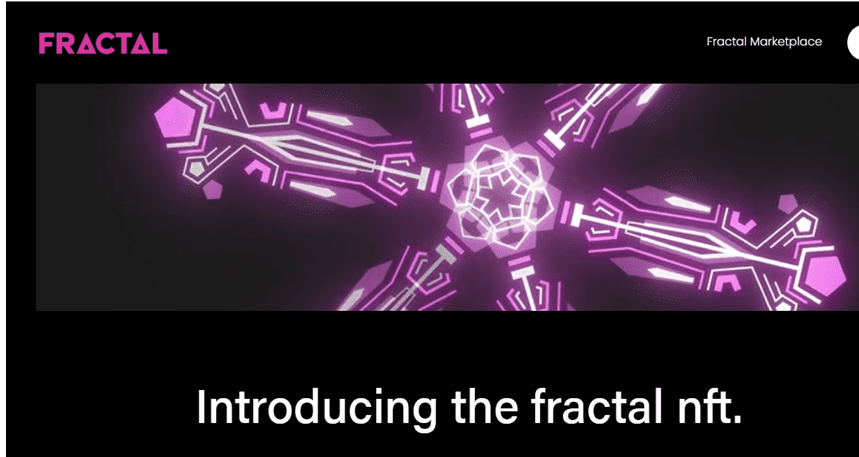 Players will be able to carry their game assets with them wherever they go, according to Fractal co-founder Justin Kan. Using NFTs, he believes, will be critical to the long-term viability of gaming.
What's unique about Fractal?
Fractal is also alluding to the prospect of exercising market-wide control and delivering in-game rewards if they so choose. A recent company post claims that Fractal will have an advantage in the Fractal business and society because their full potential has not yet been discovered.
Numerous in-game items are available on Fractal. These include items from The Sandbox as well as Solchicks, Mini Royale and Photo Finish.
NFTs are the newest trend in digital assets, consisting of digital records of possession of virtual assets that are maintained on a public blockchain. Preselling NFTs with in-game value is emerging as a popular way for new gaming firms to raise money for game development. Fractal is the first online market that concentrates on gaming NFTs.