The agreed acquisition will pave the way for crypto.com to expand its derivatives trading product offering to U.S customers.
The North American Derivatives Exchange (NADEX) and the Small Exchange are owned by the FTSE-listed spread betting giant IG index, which has a market cap of approximately $4.3 billion. NADEX, which the CFTC regulates, is considered a top trading venue for binary options, Knock-outs and Options spreads. In comparison, the Small Exchange Group is a retail-focused platform that offers smaller, easy-to-use, and less capital intensive products.
"Our goal as a platform is to offer our customers a trusted, secure, and regulated platform with world-class tools to achieve financial independence," said Kris Marszalek, co-founder and CEO of Crypto.com. Adding "This proposed acquisition builds on that promise and will give our customers access to an entirely new set of financial tools 'to complement our current offering'.
Crypto.com's Latest Deals
The proposed deal marks the latest in a long list of potentially lucrative announcements for fast-growing Crypto.com. The company has signed sponsorship deals with the UFC, Formula 1 and Paris St Germain and recently secured the naming right for the Iconic staples centre. As a result, Crypto.com's native CRO token is the 14th-most valuable cryptocurrency, lifting the company's market cap to approximately $18.6 billion at the time of writing.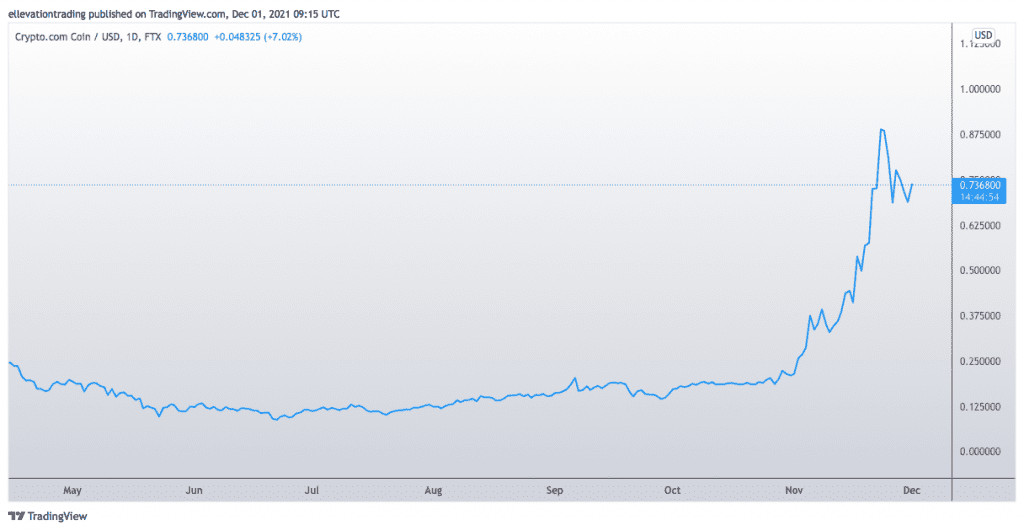 For more market insights, follow Elliott on Twitter.