Atlas Responsible Investors, a hedgefund pioneering in impact investing, has partnered with tech solutions provider Broadridge. As a result of this partnership, Broadridge will further enhance risk management across different assets currently managed by Atlas.
Unlike traditional investments, impact investment focuses on leveraging capital to invest in companies and businesses that generate a positive impact on society and the environment. According to the Boroadrideg top executive Mike Sleightholme, the firm's unique and innovative solutions will enable Atlas to meet their individual needs in a much better way.
Atlas Was Looking For A Customizable Solution
Atlas Responsible Investors was on the hunt for a broker tech solutions provider that could allow customization across different asset classes and various strategies. This was one of the primary reasons for the latest partnership with Broadridge.
Broadridge Financial Solutions is a New York-based fintech company that is also publicly listed. The company's stock trades on the New York Stock Exchange under the ticker NYSE: BR. Over the past few years, the firm's portfolio management suite has evolved into a complex version of itself to serve the modern needs of its clients.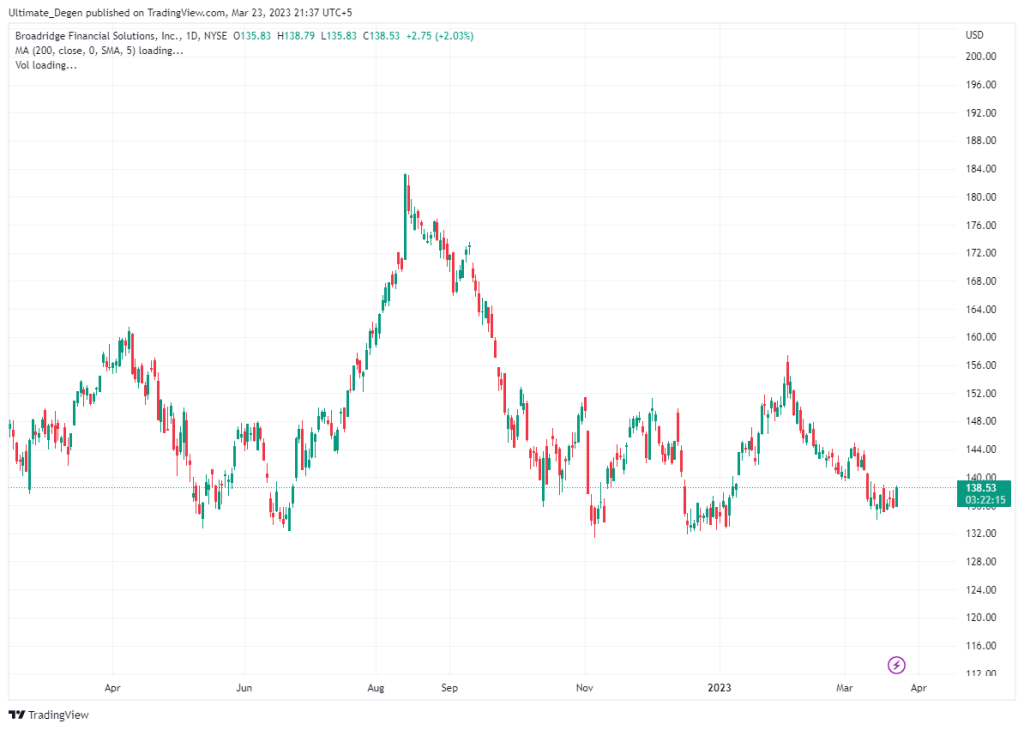 Broadridge Keeps Adding To Its Partners
Considering its recent partnership with Atlas Responsible Investors, Broadridge has now locked seven key partnerships since the start of this year. Just recently, the firm also partnered with a subsidiary of Apex Fintech Solutions to assist it with tax information reporting.
Broadridge will also be integrating its Order Management System with its other strategic partner CQG. Furthermore, the firm also entered into a partnership with an analytics solutions provider Point Focal in February. This shows the demand of the innovative tech of Broadridge in the industry across different domains.