Keeping tabs on new and innovative developments in crypto and blockchain is almost a full-time job. However, attending upcoming top events will help one quickly fill the missing gaps. These events are all must-attends for those who are able.
AIBC Summit Europe (November 15-19)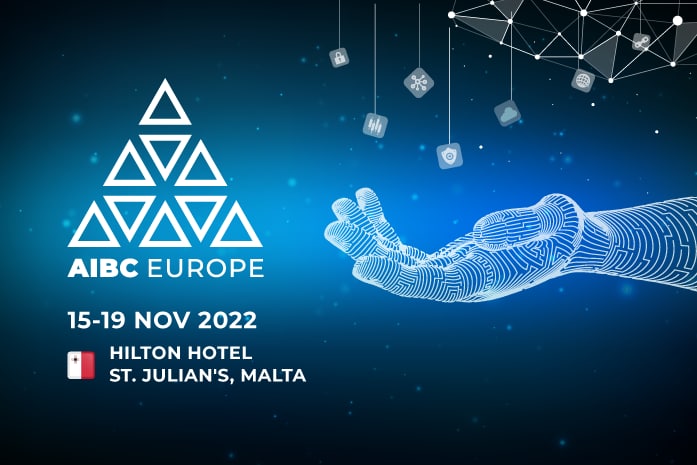 A five-day event discussing crypto, blockchain, CBDCs, and regulation is hard to pass up. AIBC Europe will play a key role in helping Europe establish its position on innovative technologies. As Europe's mission is to become technologically competitive, it can become a hotbed for crypto and blockchain activities. Additionally, it is fitting to see the event hosted in Malta, a leading EU state in regulating crypto and blockchain.
During the multi-day events, prominent speakers will cover 2023 trends, investments, marketing, iGaming, eSports, and more. In addition, there are various start-up pitch opportunities, a talk on casino trends, AML, affiliate marketing, and an HR workshop. Finally, every evening features networking events and even a Centurion MMA fight on day 1.
DCENTRAL Miami (November 28-29)

The largest Web3 conference in the world will return to Miami – at the James L. Knight Center. It is the most prominent DeFi and NFT conference annually and is on track to surpass 5,000 attendees again. Moreover, DCENTRAL Miami coincides with Miami Art Week, a prominent art and creator event bringing people from all over the world together. This edition of DCENTRAL Miami focuses on combined Web3, multichain technology, and tracks dedicated to protocols, DeFi, DAOs, Metaverses, Gaming, and NFTs.
With more than 300 curated speakers and over 150 exhibitors, DCENTRAL Miami will offer plenty to do for everyone. Confirmed speakers include Coinbase NFT's Alex Mayes, DecentralLand's Graziosi Casimiro, Ripple CTO David Schwartz, Pudgy Penguins CEO Luca Schnetzler, and many more. The event will have twice the exhibition space compared to the 2021 edition, making it a marquee event for those passionate about non-fungible tokens and Web3.
Future of Crypto by Benzinga (December 7)
Benzinga is back with its major cryptocurrency event, hosted at Pier Sixty in New York City. Being in the world's financial hub brings more credibility to an event regarding cryptocurrencies and disruptive technologies. This year's edition of Future of Crypto features bright crypto minds, an exclusive group of attendees, and a diverse lineup of industry speakers. Even though 2022 hasn't been too great for the crypto industry, it may signify a new beginning.
With numerous top-tier participating companies – ranging from Filecoin Foundation to eToro and Infinite World to Circle – there will be plenty of ideas to exchange and business partnerships to be forged. In addition, the speaker list includes Ripple's Boris Alergant, Laguna Labs CEO Stefan Rust, Messari's Maartje Bus, OKCoin COO Jason Lau, and many others.
World Crypto Conference (January 13-15, 2023)

The year 2023 is around the corner, and the year's first major crypto conference is coming to Switzerland! World Crypto Conference 2023 brings together DeFi and TradFi in the heart of Europe. The event will emphasize decentralized finance, NFTs, Metaverse, and the opportunities these industry verticals will represent. In addition, there will be KOL meet-ups, a Metaverse live stream, and a trading competition for all attendees.
An event on this scale comes with a slate of prominent speakers. Confirmed names include Binance Research's Stefan Piech, Velas COO Shirly Valge, FlashBack CEO Elena Obukhova, Huobi Exchange's Michela Silvestri, etc. Additionally, various companies will set up exhibit boots, creating ample networking opportunities on the floor. Attendees with a higher-tier ticket can also attend the networking party, whale party, or even the luxury boat networking event.
Paris Blockchain Week (March 20-24, 2023)
European crypto enthusiasts will want to pay close attention to Paris Blockchain Week. It is one of the premier crypto and blockchain industry events across Europe. The 2023 edition takes place at the Carrousel du Louvre and touches on various topics, including DeFi, NFTs, Web3, the Metaverse, GameFi, regulation, etc. The event organizers expect the attendance to top 10,000, with over 400 speakers, media, and journalists.
Speaking of speakers, Paris Blockchain Week 2023 welcomes Adam Draper, Denelle Dixon, Nicolas Cary, Yat Siu, Alexandre Dreyfus, and many other prominent industry leaders. Attendees can also look forward to fringe events organized by attending blockchain firms and projects. In addition, the Talent Fair is always a big success, as it provides a full day of employment opportunities!