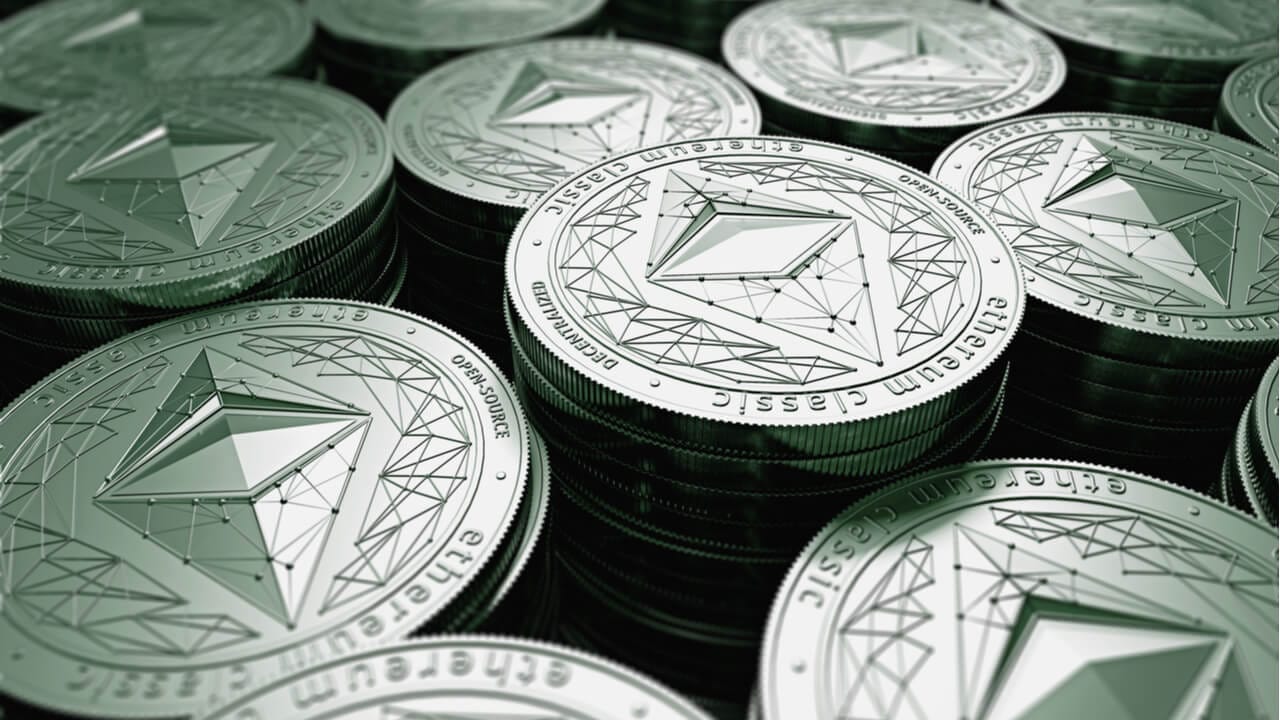 Cryptocurrencies
Ethereum price prediction: ETH rally stalls but outlook remains favourable
After a 40% rally, the Ethereum price is taking a well-earned break. However, an important metric suggests ETH may soon resume its march higher.
Ethereum is trading at $2,205, down $70.60 (-3.07%).
Whilst, Ethereum's $256 billion market cap is almost $400 billion short of market leader Bitcoin's value, it has just claimed the top spot in another area.
Crypto analysts at Santient have revealed that for the first time, Ethereum overtook Bitcoin in the number of daily active addresses.
"On a day that saw history be made with Ethereum surpassing bitcoin in daily active addresses for the first time, altcoins came to play,"
Furthermore, the analytics firm pointed to the declining cost of transacting on the Ethereum network. For example, during last month's epic bull run, the average cost was $70.00. However, currently, that has dropped to around $2.00. Furthermore, the upcoming network upgrade should provide additional downward pressure on transaction fees when it eventually occurs.
The bulls will hope that this marks the start of a positive news cycle. The cryptocurrency market has been battered by a barrage of negative headlines over the last 6 weeks.
As is always the case, during the euphoric rally leading up the the May collapse, it was hard to find an analyst, that held a negative opinion of the Ethereum price. The opposite has been true on the way down. This has left the market polarized in its view.
In my opinion, the long term outlook for the market is still unclear. An argument can be made on both sides. Without a strong fundamental narrative, traders typically return to the charts for inspiration.
ETH Technical outlook
The daily chart shows that coming into today, ETH had closed higher for 5 consecutive days. Furthermore, it may add to that number by the close of play today.
Additionally, the rally from the $1,700 area created a bullish triple-bottom formation. Moreover, it lifted the price above the important 200-day moving average at $1,944.
However, the 50 DMA at $2,535 is approaching the 100 DMA at $2,523. Furthermore, despite the rally over the last week, the 50-day is still likely to complete a bearish crossover of the 100.
However, I expect the bullish price momentum to continue and eventually cross above the two averages. In this event, $3,000 is the obvious target for the bulls.
Strong support is seen at the 200 DMA, and following that, $1,700 is a must-hold price.
For now, today's small decline appears nothing more than a pause and the rally should resume shortly.
Don't miss a beat! Follow us on Telegram and Twitter.
Ethereum price chart (Daily)
Follow Elliott on Twitter.