Leading video game company Xsolla, has launched the inaugural edition of a report giving an outlook of the gaming industry. "The Xsolla Report: The State of Play" is a publication by Xsolla aimed at equipping stakeholders in the gaming space with useful pointers to the gaming market and development trajectory.
The inaugural Fall 2023 edition of "The Xsolla Report: The State of Play" has delved deep into the the core factors shaping the industry. The report takes a look at segments such as Payments, Mobile Gaming, and Product Development and uses them as a snapshot of the general industry health, with forward-thinking projections into future market prospects. It is available for complimentary download on Xsolla's website.
"The Xsolla State of Play Report is more than just an industry summary; it serves as a comprehensive playbook to navigate the intricate elements of the gaming ecosystem," said Chris Hewish, CEO of Xsolla.
Xsolla has had an eventful year, with acquisitions and partnerships grabbing the headlines. Its decision to venture into publication of detailed market analysis signals that the company could be angling for a vigorous onslaught in 2024.
The defining numbers and new frontiers gaming
The gaming market is estimated to hit a valuation of $211.2 billion by 2025, and Xsolla assesses this from the perspective of the opportunities that could underly the market as it grows. It provides actionable insights, deep analyses, and expert perspectives on different market segments and the industry as a whole, cutting across developer and investor insights.
"The Xsolla Report: The State of Play" says that gaming had $195 billion worth of transactions in 2022, resulting in year-on-year growth of 63.2%. The future is even rosier for the sector, with projections for 2027 set to hit $511.7 billion, if it maintains the same year-on-year growth rate. This will be supported by a rise in real-time payments, which is anticipated to account for 28% of all electronic payments globally.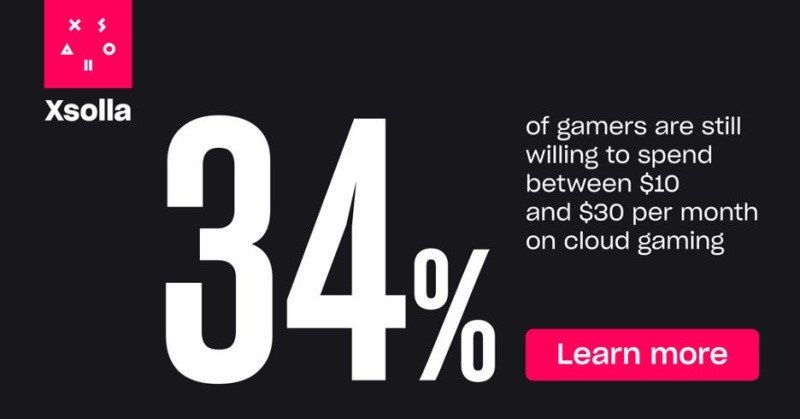 Xsolla has also analysed cloud gaming in the report. The findings show that 34% of gamers are willing to spend between $10 and $30 each month on cloud gaming. This signals changing gaming habits, making a strong case for strategic innovation and investment in this sector.
The report also zooms into growth trends based on geographical location. Specifically, it highlights growth in Brazil, with the country reporting a year-on-year growth rate of 228.9% and accounting for 15% of all real-time transactions worldwide in 2022. This shows the invaluable role that electronic payments could play in changing the trajectory of market growth.
The next edition of "The Xsolla Report: The State of Play, is scheduled for release in January 2024. According to Xsolla, it will have an in-depth analysis of the market in the past year, and furnish game developers and industry professionals with the relevant info on challenges and growth opportunities for the year ahead.