The price of Litecoin has become a complex topic in the crypto world, especially after its halving event earlier this year. The price has been an utter disappointment for the short-term speculators who were anticipating staggering returns after the network upgrade.
However, the recent price action is pointing towards a bullish move on the low timeframe. If you are a Litecoin investor, I am gonna make your life easier by marking a couple of lines in the sand which you must watch closely in the near term.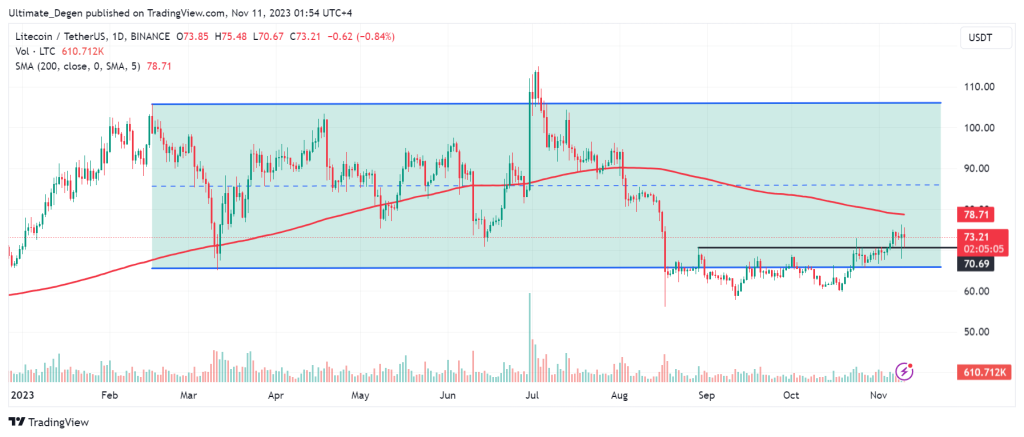 If you carefully observe the price action in the above-mentioned LTC to USD chart, you can clearly see that the price has broken back into the long-term trading range after reclaiming range lows of $65. A recent breakout above this level has further solidified the bullish outlook for the proof-of-work cryptocurrency.
As a result, there is a strong likelihood of the Litecoin price gravitating towards the $85 level, which is the middle of the macro trading range. However, the invalidation of this price target will be a breakdown below $0.65. Therefore, if you are long on LTC, you must watch the price action around the levels mentioned in this article in the coming days.
If you want to follow my crypto trades on Litecoin and other altcoins, you are welcome to follow me on Twitter.