Bitcoin price has started the week on a high note as the price showed a good recovery from its last week's lows. At press time, the pioneering cryptocurrency was trading at 37,300 in a very volatile trading day. This translated into a minor loss of 0.13% for the day.
On Monday, the Bitcoin market dominance slid 0.29%. Usually, this results in a gain in the market dominance of the stablecoins or altcoins, but this wasn't the case today.
The reason was a rise in the Ethereum market dominance as the smart contract asset, ETH, outperformed most of the major crypto assets. Consequently, the ETH/BTC pair rose 1.36% today as the investor focus shifted to Ethereum.
Bitcoin Price Prediction & Technical Analysis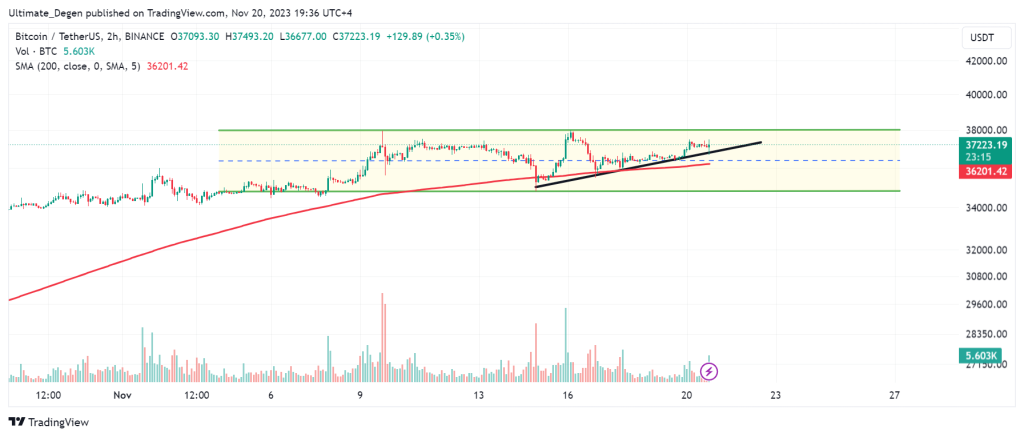 After a strong surge earlier this month, BTC bulls are taking a breather as the Bitcoin price is trading within a specific range. Nevertheless, the short-term uptrend is pointing toward a retest of the range highs which are currently around $38,000.
In the meantime, you are also welcome to follow me on Twitter to follow my personal BTC and altcoin trades.