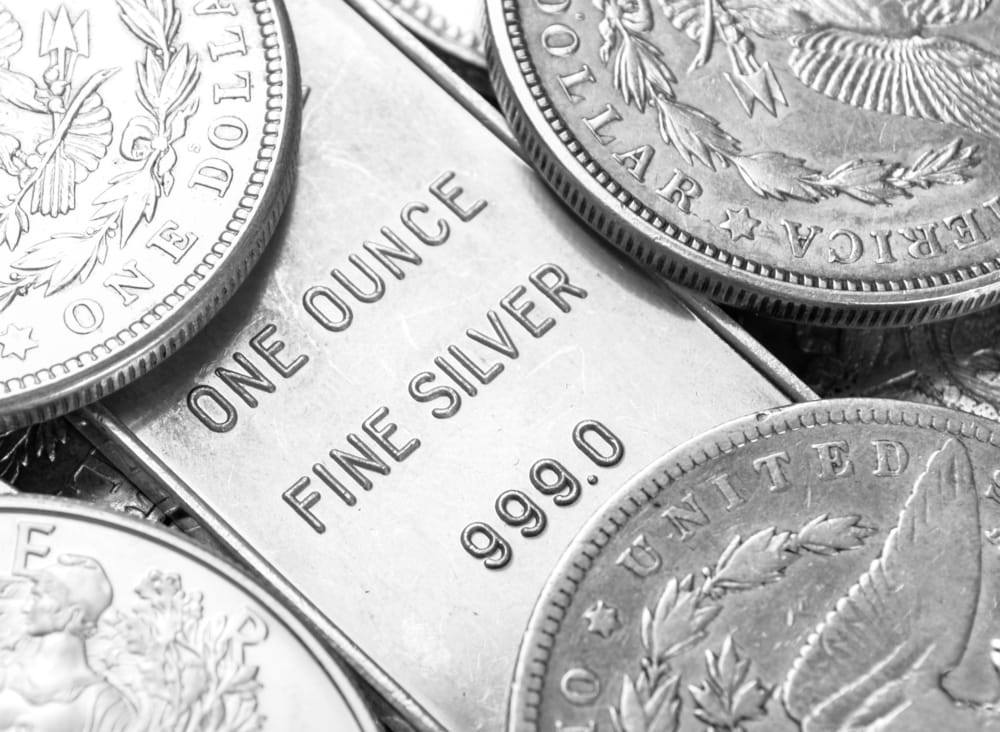 Commodities
XAG/USD Could Decline Below $26.00 As US ISM Manufacturing PMI Fails to Boost Silver Prices
Spot silver prices were a tad higher in Monday's London session as bond yields pulled back. However, a bounceback in bond yields quickly eroded these gains. Not even the ISM Manufacturing PMI data, which came out better than expected, could allow spot silver a way back to the upside. 
This drop has extended into Tuesday's trading session, where a 1.4% gain in US bond yields appears to have aided the decline. A stronger US Dollar is also exerting pressure on the XAG/USD this Tuesday.
Bond market price action continues to drive price action in silver (and gold) markets.
Technical Levels to Watch
Silver prices on the XAG/USD pair have decidedly taken out the 26.86 support and have mounted a strong intraday violation of 26.325, which the bulls are defending vigorously. This move touched off support at 26.034 before the bounce. It remains a potential target for bears, and 26.325 has to give way for this to occur. Below that level, 25.386 and 25.227 line up as additional targets to the south.
On the flip side, if bulls can keep the current candle at or above the 26.325 price level, this could form a pinbar on the support, allowing silver prices some potential for a recovery towards 26.868. Any extended upside move that targets the 27.502 and 28.073 price levels may need some support from elsewhere (falling bond yields).
Don't miss a beat! Follow us on Telegram and Twitter.
XAG/USD Daily Chart
More content