Game developer Cubix has joined forces with WAGMI to create a new play-to-earn game called WAGMI Defense. The game is scheduled for release in the first quarter of 2022.
WAGMI Games chose Cubix based on the software development company's competence and background in game creation. In addition, WAGMI Games was keen on leveraging Cubix's long experience in research and development of games. In particular, Cubix's NFT and blockchain development expertise was a key consideration.
WAGMI Games, an acronym for the phrase "We're All Gonna Make It," is a unique initiative built on the play-to-earn model. In the futuristic game, players will embark on an epic journey that will determine the fate of the Earth in this sci-fi slugfest between humans and aliens.
One of the first games in the WAGMI GAMES series, Tower Defense (mobile version), is currently in development. The game's desktop version is slated for release in the near future. The game's developers expect a significant rise in the adoption of Tower Defense first mobile game in coming days. The game is a browser-based mobile Player versus Player tower defense game. It will be the first stage of WAGMI Defense's development.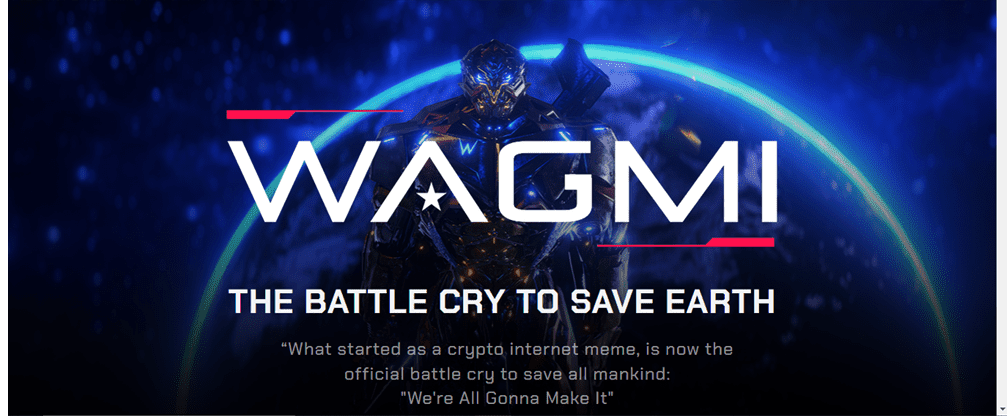 The WAGMI Defense plot
The WAGMI Defense story takes place in 3022. In the game, aliens (known as the Greys) discover 'NiFe,' an essential element that lies in the core of our world. Humanity's survival is at stake in the war. As the invaders concentrate their efforts on taking over the world, humanity come together to fight for survival. A group of living creatures create a WAGMI defense to fight against the invaders.
The NFT and blockchain technologies underpin the game. WAGMI Games will provide numerous chances to collect NFTs for oneself. Notably, the WAGMI native token is built on the Binance and ERC (Ethereum) blockchains. The WAGMI token is essential to the game because players will use it to bet on the outcome of the game.
How the game works
Players will use the game's NFTs to engage in combat with one another. The WAGMI Network already sells NFT cards, which are digital collectible cards. In addition, the game requires a varied quantity of energy for each card as well as a distinct cool down time for each.
For winning competitions in the game, players will receive WAGMI tokens. If you have a blockchain wallet, you can take these tokens out. You can then exchange them for actual money.