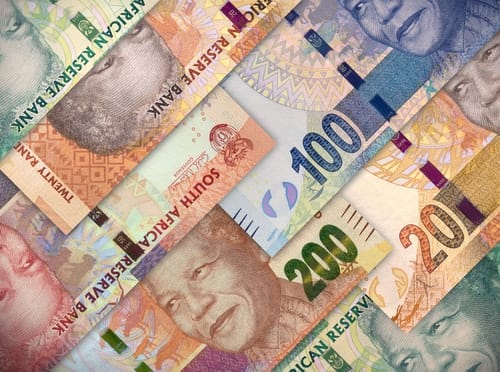 Forex
USDZAR: Mboweni's Budget Speech vs Powell's Testimony Could Decide Direction
[adrotate group="3″]
The South African Rand is down 0.31% against the US Dollar, after the release of the latest quarterly employment data from the rainbow nation. 
The USDZAR rose slightly this Tuesday after South Africa's unemployment rate jumped from 30.8% to 32.5% in the 4th quarter of 2020. Total unemployment figures also climbed from 6.5million people to 7.2 million, reflecting the impact of the coronavirus pandemic on the country, which incidentally has the highest caseload of the disease in Africa.
On February 24, Finance Minister Tito Mboweni is scheduled to present the 2021 budget for South Africa. This event is coming at a time when the country continues to face severe economic headwinds. Before the onset of the pandemic, the country was grappling with a recession, widespread power shortages and several ailing government-owned enterprises, including power company Eskom and South African Airlines.
The Rand had led a huge rally against the US Dollar, as investment capital chased the higher-yielding rand at the expense of the greenback. However, rising bond yields appear to have soured risk demand, allowing the greenback to stem cascading losses in the last week.
Technical Levels to Watch
The USDZAR hit intraday resistance at the 14.89528 price level on Monday, followed by a strong rejection. However, bulls appear to have re-established dominance this Tuesday, amid low-volume trading as traders await details of the budget. Outlook for the USDZAR will also depend on the comments of FOMC Chair Jerome Powell, who testifies before Congress the same day. Therefore, the pair's performance will be a balance between Mboweni's budget speech on one hand, and Powell's testimony on the other.
Upside targets for the USDZAR include 14.89528 and 15.21122. The latter becomes attainable if the descending resistance trendline is broken. This move also opens the door for 15.32751 and 15.49032, if 15.21122 also gets taken out by bullish pressure.
On the other hand, the resumption of the downtrend must first get some lift from price rejection at the descending trendline or the 14.89528 resistance. This move would then have to materialize into a lower low, taking out the 14.54458 support and closing below the 16 February low of 14.40317.
[adrotate group="5″]
Don't miss a beat! Follow us on Telegram and Twitter.
USDZAR Daily Chart
More content
[adrotate banner="49″]