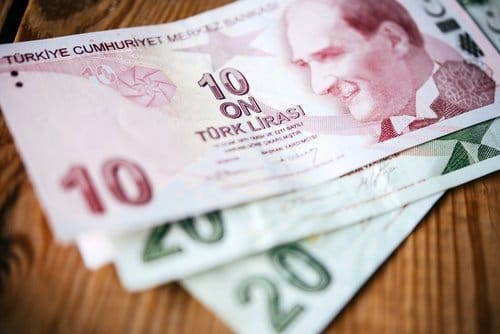 Forex
USDTRY: This is Why the Turkish Lira is Sinking Today
The USDTRY pair has broken out today as traders react to Turkish inflation data and the stronger US dollar. The pair is trading at 7.4335, which is its highest level on record.
According to the Turkish Bureau of Statistics, consumer prices rose by 0.86% in August. That was higher than the 0.58% increase in the previous month but lower than the 1% increase that analysts were expecting. On an annualised basis, the consumer prices rose by 11.77%, which was higher than the previous month's increase of 11.76%.
The biggest gainers were prices of miscellaneous goods and services, health, food and non-alcoholic beverages, transportation and cafes. On the other hand, the key laggards were alcoholic beverages and tobacco, communication, recreation and culture, and education rose at a slower pace. Clothing prices also declined by more than 2%.
These numbers come at a time when Turkey is going through its toughest economic crisis in years. It also comes at a time when there are geopolitical risks between the United States, Cyprus, and Turkey. This is after the US allowed Cyprus to import arms, a policy that has irked Turkey.
Meanwhile, the USDTRY has jumped at a time when the US dollar is rising. The US dollar index has risen substantially this week as investors start banking on a V-shaped recovery in the United States. This is after the recent strong economic numbers from the US, including employment, manufacturing, and factory orders.
USDTRY technical outlook
The USDTRY pair has been in a strong upward trend in recent weeks. And today, it moved above the important resistance level of 7.2810, which was the highest level on May 04. The price remains above the short and medium-term moving averages while the RSI has moved to 78. As you can see in our free trading course, this is usually a sign that the price is getting overbought. It is also a sign that there is a bullish momentum.
Therefore, I suspect that bulls will remain in control, with the next price target being at 7.300. On the flip side, a move below the support level at 6.6235 will invalidate this trend.
Don't miss a beat! Follow us on Telegram and Twitter.
USDTRY technical chart
More content