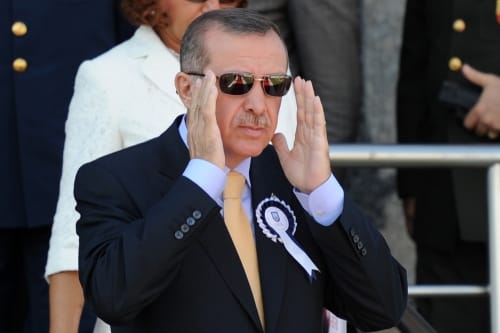 Forex
USDTRY: CBRT Governor Murat Uysal Sacked…
[adrotate group="3″]
News flash:
Turkey's President, Recep Erdogan has reportedly fired Central Bank of Republic Governor Murat Uysal, barely 15 months into his tenure. News sources such as IG Squawk are quoting an official gazette as the source of the news report.
This could have major implications of the Turkish Lira, which is already trading at record lows against the greenback and several major currencies. Recall that the CBRT had raised interest rates in its penultimate meeting, in a move that surprised market watchers after a relentless easing cycle that started with Uysal's entry into the position of CBRT Governor in July 2019.
Uysal's predecessor, Murat Cetinkaya, was also fired by Erdogan over a difference of opinions in monetary policy direction. Erdogan has long favoured easing of monetary policy, while Cetinkaya preferred a tighter policy, bringing him at odds with his principal.
It is thought that Murat Uysal may have been sacked by Erdogan after the recent steep plunge in the Lira's value. The USDTRY may be in for a week of intense volatility as the latest moves reinforce market concerns of a non-independent CBRT.
Technical Levels to Watch on the USDTRY
Expect some major fireworks on the USDTRY. The Fibonacci extension tool projects the next upside resistance to be at the 8.90121 price level (100% extension), with 9.90881 (127.2% extension) coming in as a medium-term target.
To the downside, 7.78688 and 7.70418 represent the closest support levels. However, levels such as these may just be points at which buyers reinitiate
long orders on profit-taking retracement dips. An upside gap in today's weekly open may not be a surprise.
[adrotate group="5″]
Don't miss a beat! Follow us on Telegram and Twitter.
USDTRY Weekly Chart
More content
[adrotate banner="49″]