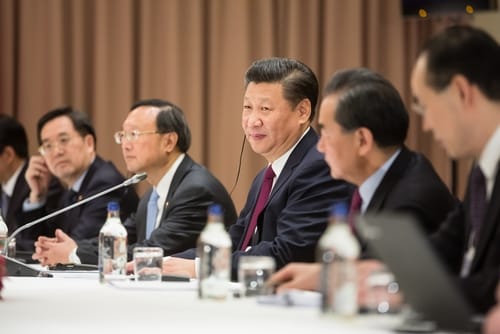 Forex
USDCNY: Yuan Rises After China Unveils New Five-Year Plan
The Chinese Yuan bucked the U.S. dollar strength this week after the Chinese leadership unveiled its new 5-year plan. The current plan expires in 2021 and this was set to define the nation's economic policies until 2026, but with a view to 2030.
China will follow a "dual circulation" model, which will combine further efforts to expand the domestic economy, alongside supply-side reforms. Technology was a big focus for the plan and self-sustainability in areas such as chip-making is one of the main goals. The renewal of the "Fifth Plenary" comes at an opportune time for China's leaders as the country reels from the pushback by President Trump to China's growing influence in world markets and affairs. China has seen bans on telecoms company Huawei in the west, alongside a U.S. ban on the Tik Tok app.
China's leaders will be watching Tuesday's U.S. election with great interest. The trade talks between the two superpowers stumbled and the upcoming election would have been a key reason for this. President Trump has been critical of the benefits that China has gained from U.S. trade, while Joe Biden supports more of a globalist open borders policy.   
Analysts are expecting the "dual-circulation" policy to require a stronger Yuan, while the country should benefit from the rebound in the economy. China has avoided another lockdown, while the U.S. and Europe are seeing a rise in cases and China could close the GDP gap on its rivals if they see further deflationary aspects.
USDCNY Technical Outlook
USDCNY bucked the USD strength this week and has dipped towards the support around 6.67. This was key support previously and the price action here will determine the next trend. A close above 6.73 could see a new rally for the U.S. dollar. The pair may want to test the lows at 6.40 before any rally. The Investing Cube team is currently available to help all levels of traders with the Forex Trading Course or one-to-one coaching.
Don't miss a beat! Follow us on Telegram and Twitter.
USDCNY Daily Chart
More content