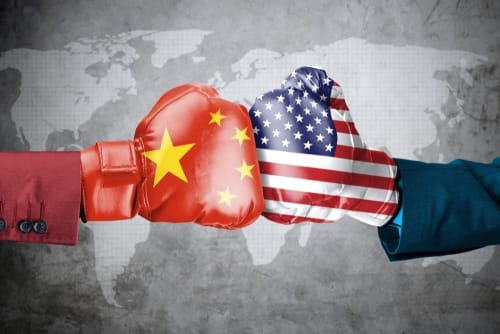 Forex
USDCNY: The Dollar Rally Didn't Trouble the Yuan
[adrotate group="3″]
The USDCNY has seen little gains from the recent US Dollar rally against global currencies. The underperformance highlights the difference in the growth outlook for both countries with the U.S. seeing annual GDP fall 9.1% in the second quarter, whilst the Chinese economy bounced back from a 6.8% loss in Q1 to register growth of 3.2% from March to June. This was higher than expectations for a 2.5% gain and with a low existence of new cases in China, the country is on a more solid path than western economies.
The U.S. and China are still in the process of negotiating a trade deal but this has stalled again recently. Any deal is unlikely to be formalized before the result of the U.S. election is known and President Trump caused concern amongst traders this week after threatening to "decouple" the U.S. and Chinese economies.
[adrotate group="5″]
Trump said in a Labor Day speech, "We will make America into the manufacturing superpower of the world and will end our reliance on China once and for all. Whether it's decoupling, or putting in massive tariffs like I've been doing already, we will end our reliance in China, because we can't rely on China".  
The two countries have also seen hostilities over the long-running tensions in the South China Sea. The U.S. recently imposed sanctions on dozens of Chinese companies that they saw as helping Beijing advance its claim to the territory. The state-owned countries were accused of helping the military construct and militarize the island region.
USDCNY Technical Outlook
The USDCNY saw a low of 6.8115 on August 31st and the USD could only see a test of 6.8500 during the rally in the US Dollar index. This puts the downside in control and if the DXY saw further losses then the USDCNY will have further to fall. The 6.8500 level was a big support zone in January ahead of the virus outbreak and there is little support below until 7.3000. 
Don't miss a beat! Follow us on Telegram and Twitter.
USDCNY Daily Chart
More content
[adrotate banner="217″]