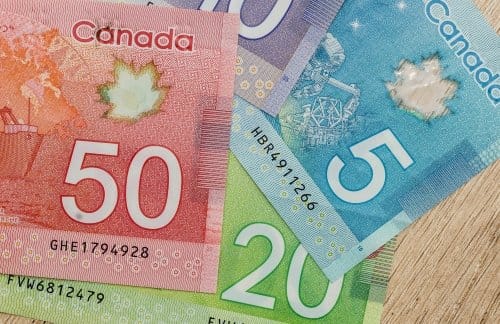 Forex
USDCAD Inches Towards 1.3300 On the Eve of US Election Day
The USDCAD pair extended the decline from Friday as the greenback saw fresh supply that led to a 100-pip drop in the London session.
This move has been prompted by increasing uncertainty about the outcome of the US Election, which concludes tomorrow with the physical vote. Many polls show Democratic candidate Joe Biden ahead in several swing states. Republicans are, however, confident that the early votes have swung in the direction of the incumbent President Donald Trump, This murky situation has forced many traders to unwind positions and sit on the sidelines on what promises to be a wild week for the greenback.
Crude oil prices continue to falter, which could undermine further strength on the loonie. This leaves the unwinding of USD longs after a good week as the only probable cause of today's decline.
The outcome of the US presidential election is only one of several possible fundamental catalysts to the USDCAD's price action for the week. The FOMC meeting on Wednesday and Friday's jobs numbers are also additional factors expected to influence the USD price dynamics for the week. 
The USDCAD is trading 0.39% lower as at the time of writing.
Technical Levels to Watch
The decline of the greenback against the loonie marks the completion of the measured move from the completed double bottom pattern on the daily chart. USD buyers are now taking a breather ahead of tomorrow's US elections, which triggers a full week of economic data that can potentially swing the USD pairs all over the place.
Today's decline is the outside day candle that confirms the evening star pattern which terminated the breakout from the pattern, halting the move at the 1.33487 resistance. The pullback now races to challenge the neckline at 1.32458. If this neckline is breached to the south, then we could see 1.32044 coming into play. Furthermore, the troughs of the pattern at 1.31000 could come into the picture as potential support targets if 1.31501 also gives way.
A delay in announcing US election results could trigger safe-haven demand for the USD. This outlook sees the USD bouncing off the 1.32458 or 1.32044 support levels, ultimately targeting 1.33487 with a chance to break towards 1.34172 (previous highs of 24-30 September).
Don't miss a beat! Follow us on Telegram and Twitter.
USDCAD Daily Chart
More content