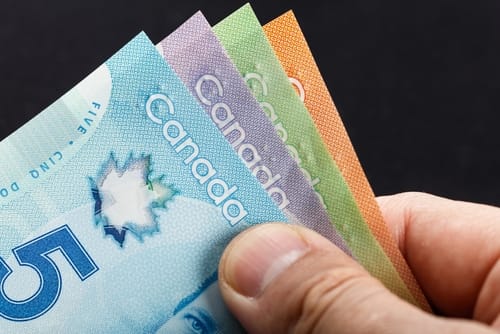 Forex
USDCAD Builds Energy to Pop Higher – 1.34 in Focus
An important week ahead for the USDCAD pair that attempts a bullish reversal. While the price broke the falling channel, it still needs to push higher to also break the lower highs series.
The recent consolidation seen in the last trading days shows a possible inversed head and shoulder formation. The resistance at 1.3220 holds for now, but the pair seems to build energy to break higher.
Crude Oil Price an Important Driver for the USDCAD Pair
The price of oil is an important driver for the Canadian dollar and the USDCAD pair. From the lows in April, when oil futures closed below zero, the price of oil recovered the lost ground and hovered around the $40 level.
All this time, the USDCAD pair fell, making new lower lows. It was not only the USDCAD that moved lower – the USD fell across the board.
However, the recent weeks brought consolidation and, like in the case of the USDCAD, a possible reversal in the USD bearish trend. With no important economic news this week out of Canada, with the exception of the Retail Sales on Friday, the USD remains in the driving seat.
USDCAD Technical Analysis
Any bearish trend shows weakness by the time the price breaks the falling trendline. Moreover, if the price also breaks the series of lower highs, that comes as a confirmation that a reversal is in place.
So far, the lower highs series remains in place. The bounce higher was not strong enough to push through resistance. However, at the same time, all corrections are quickly bought, further putting pressure against resistance.
Bulls would want to wait until the USDCAD moves above 1.3250 before buying the pair. A stop-loss order below the lowest point in the triangular pattern is mandatory while staying for the measured move.
To learn more about reversal patterns, consider enrolling in our Forex trading course.
Don't miss a beat! Follow us on Telegram and Twitter.
USDCAD Technical Analysis
More content