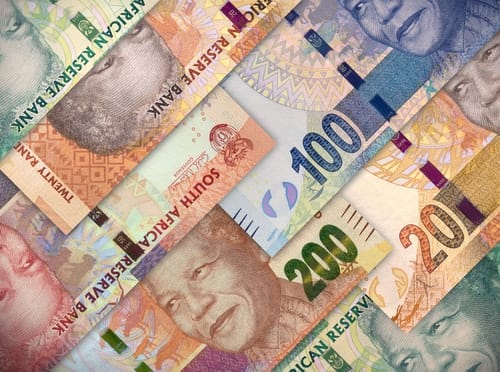 Forex
USD/ZAR: Rand Gains As Investment Capital Seeks Higher-Yielding Currencies
The USDZAR plunged further on Monday, as yield hunters continue to seek out emerging market currencies that have a higher interest rate than the US Dollar.
Standard Bank's Chief Trader Warrick Butler has identified flows into the Rand from international investors and exporters who are awash with loads of investment capital sourced at near-zero rates that need to find higher yields. Also, Commerzbank analysts have identified that the USD/ZAR is presently at 1-year lows, with the pair having attained the critical 200-week moving average at 14.48.
With Wednesday's retail sales figure being the only major news event that could impact the pair for the week, the playbook on the USD/ZAR will continue to be based on technicals as well as the prevailing fundamentals that have driven price action
heading into this week.
Technical Levels to Watch
The lower highs of 8 January and 28 January continue to lead the way for the USD/ZAR to push on with the downtrend, even as the price attempts to form new lows with a breakdown of 14.54458. This move has 14.28370 and 13.97151 as initial targets.
On the flip side, only a failed break of 14.54458 could provide a chance for the USD/ZAR to stage a recovery that targets
14.89528. 15.21122 could also be another target to the north, but traders looking for rallies on which to sell may prevent a further move above this area. Only an upward clearance of 15.49032 provides a chance at a reversal of the lower trending market structure.
Don't miss a beat! Follow us on Telegram and Twitter.
USD/ZAR Daily Chart
More content