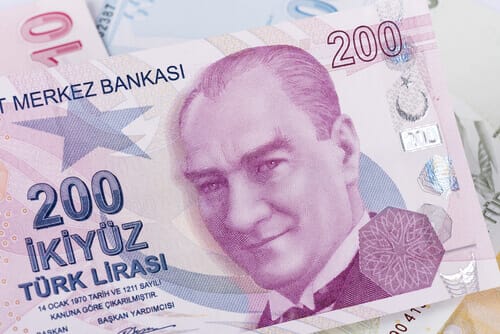 Forex
USD/TRY: Societe Generale, Nordea, Analysts Weigh on Turkey Crisis
The USD/TRY is at an important support level as investors continue reacting to the recent firing of Naci Agbal as the CBRT governor. It is trading at 7.8115, which is slightly higher than the March 9 high of 7.7860.
What happened: On Saturday morning, Turkey's president, Recep Erdogan sent shockwaves in the financial market when he decided to fire Naci Agbal as the CBRT governor. This announcement happened with markets closed in a bid to prevent damage. It also happened after the bank slashed interest rates by 200 basis points on Thursday. 
With a new governor, analysts are watching at the next key actions. In an interview with Bloomberg, an analyst at Gemcorp said that the bank could slash rates in the next meeting in April or before. Furthermore, in the past, the new central bank governor has claimed that high interest rates will help spur inflation.
In a note, an analyst at Societe Generale said that the country could face another currency crisis:
"Without much remaining reserves to defend the currency, and considering an expected exodus in foreign and local investor capital, it may be difficult for Turkey to avoid another currency crisis in the coming months."
Another note from analysts at Nordea said:
"We will NEVER turn bullish on TRY (the lira) as long as Erdogan is effectively running the central bank." 
A Vanguard analyst said:
"If mishandled, the CBRT changes can prompt a fresh currency and balance of payments crisis, with concern over short-term debt roll-over and very limited FX reserves."
USD/TRY technical outlook
The USD/TRY pair jumped to a high of 8.4950 when the markets opened yesterday. Since then, it has declined to 7.6965 as some investors rushed to buy the Turkish lira. The price is still slightly above the 25-day and 15-day exponential moving averages (EMA). It also seems to be forming a bullish pennant pattern. Therefore, we cannot rule out another rise to yesterday's high of 8.50.
Don't miss a beat! Follow us on Telegram and Twitter.
USDTRY chart
More content