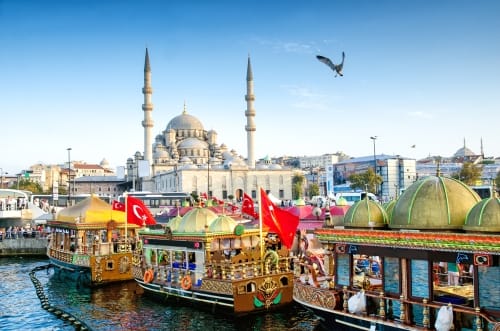 Forex
Turkish Lira Could See Further Strength to 7.200
The USDTRY has soared in the last two weeks with the Lira gaining 12% against the greenback on interest rate hikes. The move marked a wholesale change of strategy from the CBRT and the Lira could gain further as U.S. election confusion continues.
This week saw the Turkish bank hike rates from 10.25 to 15% in order to tackle inflation and attract foreign capital. The move came after a recent change of finance minister, which saw President Erdogan's son in law step down to be replaced by former Finance Minister Naci Agbal.
The move by the central bank was a reversal in the previous policy, where Erdogan enforced rate cuts as a means to tackle the country's inflationary problems. This runs counter to the beliefs of other central banks and the country's inflation soared to 11%. The tumbling Lira had led to debt downgrades on government and banks and the situation may stabilize with higher rates and a more stable currency rate. 
The Lir has also taken advantage of wholesale dollar weakness, which has been driven by the U.S. election stalemate. Joe Biden has been unofficially declared the President-elect while the Trump teams tries to fight it out in the courts.
USDTRY Technical Outlook
The USDTRY had been trading in a price channel from the August breakout higher and the pair then crash to the support line near 8.00. An attempt to move higher failed at the resistance and crashed again to the moving average before sliding to 7.50. The pair will now look to use this support for a test of 7.80 but 7.20 lurks below on weakness. The Investing Cube team is currently available to help all levels of traders with the Forex Trading Course or one-to-one coaching. 
Don't miss a beat! Follow us on Telegram and Twitter.
USDTRY Daily Chart
More content
Compare accounts
| | | |
| --- | --- | --- |
| Provider | | |
| Name | ATFX | Binance |
| Description | Awarded and global FX/CFD broker. Well-regulated in multiple jurisdictions. Offers great spreads and liquidity for FX, Indices, and Commodities trading. | Cryptocurrency exchange with over 150 coins. As of Jan 18, Binance was the world's largest cryptocurrency exchange per volume. |