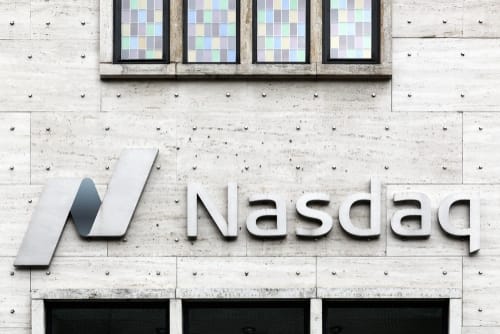 Shares
Tesla Share Price in Free-Falling as Bitcoin Declines Over 20%
[adrotate group="3″]
Tesla share price suffers from the sharp decline in the price of Bitcoin that started yesterday. At the moment of writing this article, Bitcoin trades at $48k; only last weekend it was as high as $58k.
The move lower in the cryptocurrencies was triggered by Janet Yellen's remarks that cryptocurrencies are nothing but speculative bubbles. From that moment on, the carnage began, and the public companies that invested in Bitcoin suffer the consequences.
In January this year, Tesla announced that it invested $1.5 billion of shareholders' money into Bitcoin. Suddenly, the auto-maker, which only made a profit by selling carbon credits to other auto-makers, became involved in speculation on the crypto market. Investors that followed Elon Musk and Tesla in their journey of revolutionizing the auto industry suddenly felt betrayed – after all; Bitcoin is a huge electricity consumer and a disaster for the environment.
And then, there is the negative convexity issue for Tesla. The company will recognize a gain on its purchase of Bitcoin only it sell the coins. However, if the price of Bitcoin keeps declining and moves below the acquisition level, Tesla will be forced to recognize a loss even if it does not exit the long position. All in all, not good news for shareholders.
Tesla Share Price Technical Analysis
Bears may want to remain on the short side as long as the crypto carnage continues. Even at the $700 level Tesla shares are overvalued by all metrics. If we add the speculative condition imposed by the Bitcoin trade, Tesla's risks are too high for its investors.
[adrotate group="5″]
Don't miss a beat! Follow us on Telegram and Twitter.
Tesla Share Price Forecast
More content