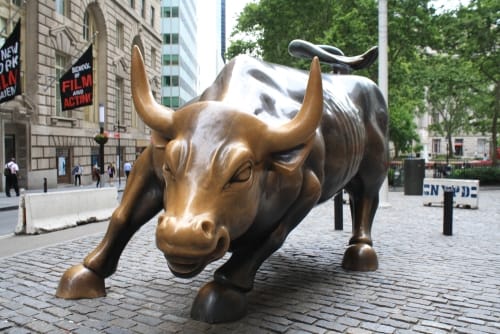 Indices
S&P500 Bullish Trend Intact, New Highs Possible
The stock market corrected a bit from the highs last week, but the S&P500 kept the bullish conditions. More precisely, the index held the series of higher lows, as seen in the chart below, and now prepares for a new all-time high.
The new round of fiscal stimulus in the United States triggered both euphoria and concern. On the one hand, the $1.9 trillion about to be deployed in the U.S. economy will fuel the economic recovery further. According to some estimates from the OECD, the stimulus alone will be responsible for over 1% growth in the global GDP due to the spill-over effects to the U.S. trading partners.
As such, the stock market welcomed both the news that the Senate has approved the stimulus bill over the weekend and the news coming from the OECD. On the flip side, some economists call for caution in the sense that the new stimulus may fuel inflation and lead to an overheating economy. After all, as seen last Friday, the NFP report showed a sharp rebound of the U.S. economy – why the need for more stimulus?
S&P500 Technical Analysis
The index is yet to break above the bearish trendline, but a move higher should trigger more buying. Moreover, it will put pressure on the highs. Bulls may want to buy such a breakout, place a stop at the previous higher low, and use a risk-reward ratio of 1:2 to find the appropriate take-profit level.
Don't miss a beat! Follow us on Telegram and Twitter.
S&P500 Price Forecast
More content