The Shiba Inu price has amazed many traders this week. The Dogecoin-inspired coin's price has surged by more than 2,000% in the past seven days and by more than 30% in the past 24 hours. The relatively unknown market cap has shot up to more than $13 billion, making it worth more than DropBox. Still, data by CoinGecko puts the market cap of Shiba Inu at ? since very little is known about the coin.
What is Shiba Inu?
According to its website, Shiba Inu is described as an "experiment in the decentralized spontaneous community building." SHIP is the token that powers this ecosystem. It is also the first toke to be listed and incentivised on ShibaSwap. The developers say that 50% of the supply was tied perpetually in Uniswap and the rest was burned. This means that there are no big whales behind the scene.
Why did Shiba Inu Coin jump
Shiba Inu coin price has surged recently. This performance is mostly because of speculation as traders look for the next big thing after Dogecoin, the $60 billion coin promoted by Elon Musk. The coin price surged on Monday after Binance started offering the coin. Other popular Chinese exchanges like Huobi and OKEx have also started trading the currency. In a note, an analyst at OKEx said:
"SHIB's price performance over the weekend clearly shows that the crypto industry hasn't had its fill of canine-themed memecoins just yet."
Further, Shiba Inu has surged because of the popularization of the currency in China. Indeed, many social media influencers in the country have continued to promote it in platforms like Weibo and WeChat.
What next for Shiba Inu Coin?
It is hard to predict whether the currency will continue rising or whether a reversal will happen. Furthermore, we have seen many pump and dump schemes in the market before. While buying may be risky, shorting it may be even riskier because you can lose more money than you invested.
Looking at the chart below, we see that the currency is attempting to bounce back and is currently 17% above its lows. These gains may continue as more retail traders jump in. This prediction will be invalidated if it falls below the today's low of $0.000027.
Don't miss a beat! Follow us on Telegram and Twitter.
SHIB Price Chart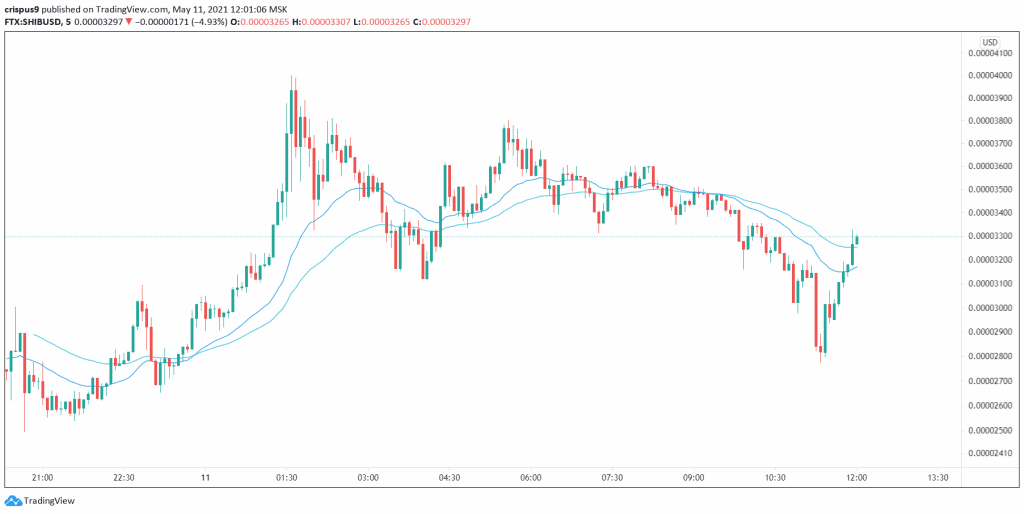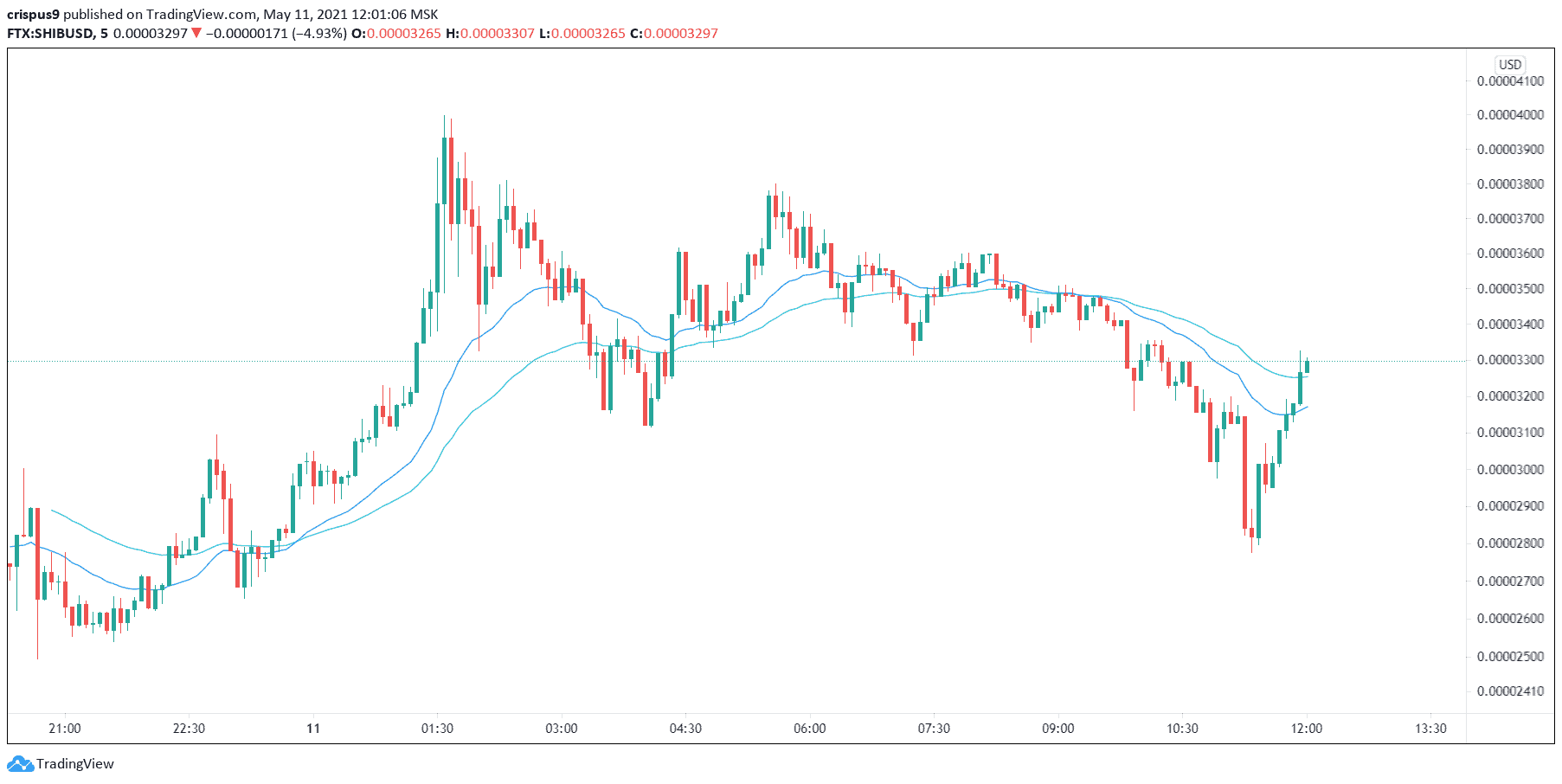 Follow Crispus on Twitter.