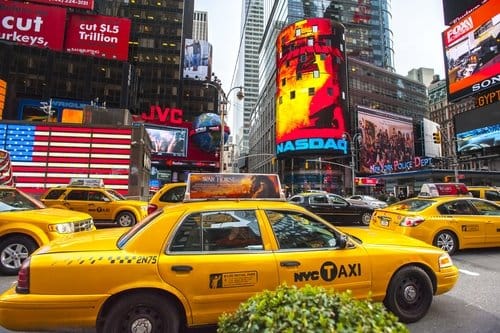 Indices, Market Brief
Morning Update: Rotation to Tech Boosts Nasdaq 100 as S&P 500 and Dow Lag
Nasdaq 100 index is little changed today as the rotation to technology stocks intensifies. The index, which is made up of leading tech firms like Apple and Tesla, is trading at $11,984 in the futures market. In contrast, the Dow Jones and the S&P 500 index are down by 0.65% and 0.50%, respectively. Yesterday, the three rose by 0.87%, 0.15%, and 0.40%, respectively.
Technology stocks have been mixed this week. They initially dipped early this week when Moderna announced that its vaccine was 94.50% effective. In general, a vaccine is thought to be negative for tech companies like Zoom Communications that have benefited substantially from the pandemic.
The strength of the Nasdaq 100 started mid-week as traders started to digest the latest uptick in US cases and deaths. Just yesterday, the country confirmed a record 182,000 new cases as deaths crossed the 250k milestone. Also, investors now believe that the number will continue rising, which will be a positive thing for Nasdaq 100 equities.
Global equities mixed
Elsewhere, global stocks are mixed today with special focus being in Europe, where a budget crisis is continuing. In Germany, the DAX index is down by more than 0.88% in the futures market as the market continues to worry about the seven-year budget and the recently-passed EU recovery fund.
The core of the issue is that the budget requires all states to vote for all budget proposals. However, two countries, Poland and Hungary, have refused to compromise about a law and order clause in the bill. Therefore, with no progress in sight, there is a possibility of a bigger crisis even as the number of Covid cases in the country continues to rise.
Read my earlier update on the DAX index here.
In the United Kingdom, the FTSE 100 indexis down by more than 0.80% ahead of the key UK retail salesdata. The numbers, which will come out at 07:00 are expected to show that sales in the UK continued to rise in October, albeit at a slower pace. The index is also falling because of the stronger sterling (GBPUSD) and the crisis surrounding Brexit.
In Asia, the Nikkei 225 is down by 0.45% while the Hang Seng is up by 0.30%.
Nasdaq 100 technical forecast
Our technical outlook today is on the Nasdaq 100, which seems to be outperforming the S&P 500 and Dow. On the hourly chart, we see that the index has made some gains after reaching a low of $11,813 yesterday.
It has also managed to move above the 14-day exponential moving average, which is a sign that bulls are prevailing. The price is still below Tuesday's high of $12,088. Therefore, for today, I expect that the index will continue powering higher, with $12,000 being the target.
Don't miss a beat! Follow us on Telegram and Twitter.
Nasdaq 100 chart
More content