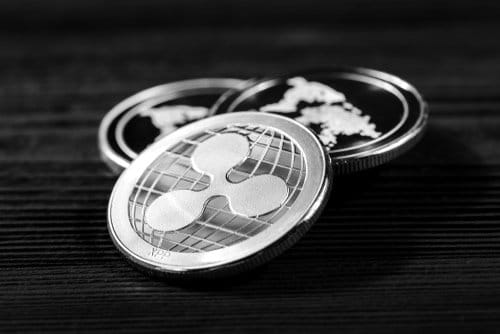 Cryptocurrencies
Ripple Price Stays Above 22 Cents After Ripple Pays $9.3Million Fee to Moneygram
Ripple price extended the decline below the channel, following the completion of the violation of that border at 0.24425. This move follows the drop in Bitcoin prices towards the 13300 price level, following the highs attained on Wednesday above 13800.
Ripple price was able to push up from intraday lows this Friday after news emerged of the payment of $9.3 million in Market Development Fees Moneygram. This information was presented in the 3rd quarter report of Moneygram, indicating that Ripple Labs have paid a total of $41million to Moneygram in 2020.
MoneyGram charges market development fees for providing liquidity to Ripple's On-Demand Liquidity (ODL) network. This network is the settlement platform that is used to conduct cross-border remittances, and use the XRP token as the currency of transactions.
Technical Outlook for Ripple Price
Today's bearish candle found an intraday low at 0.23033, which was slightly higher than the 0.22928 support level. The 200-day moving average is also expected to provide dynamic support at this price level. Only a breakdown of the 0.22928 support can open the door towards the 0.21955 and 0.21155 support levels.
On the flip side, the upside target at 0.28581 can only be achieved if the resistance levels at 0.25345 and 0.25983 are breached. This move also along with the upper channel border at 0.27082.
Don't miss a beat! Follow us on Telegram and Twitter.
XRPUSD Daily Chart
More content