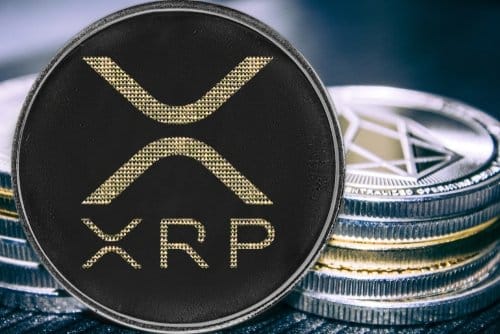 Cryptocurrencies
Ripple Price Prediction: Descending Triangle Points to More Weakness Ahead
Ripple price can't bounce from the 0.83 support level. If it does, it only makes a new lower high in a series suggestive of a descending triangle. Such a triangle forms when the price action hesitates against horizontal support, while any bounce fails to break the series of lower highs. This is what we see in Ripple's price action at this point, and it suggests more downside possible.
The US dollar has had a terrific week so far. After the Federal Reserve of the United States delivered a hawkish statement last Wednesday, the dollar surged across the board. It did not matter if we talk about the traditional currency markets, commodities, or cryptocurrencies – the dollar surged anyways.
As such, it gained over two hundred pips against the euro or the British pound, it sent the price of gold lower from $1,900 to below $1,800, and the bullish move continues. Naturally, the cryptocurrency market cannot remain indifferent, and now the support levels are tested on the main crypto markets.
Ripple Price Technical Analysis
The technical perspective suggests a possible descending triangle in its final phase. A move and close below 0.79 suggests the triangle ended. Bears may want to sell on a close below $0.79 with a stop at $1 and a take profit below $0.5.
Don't miss a beat! Follow us on Telegram and Twitter.
Ripple Price Forecast
Follow Mircea on Twitter.