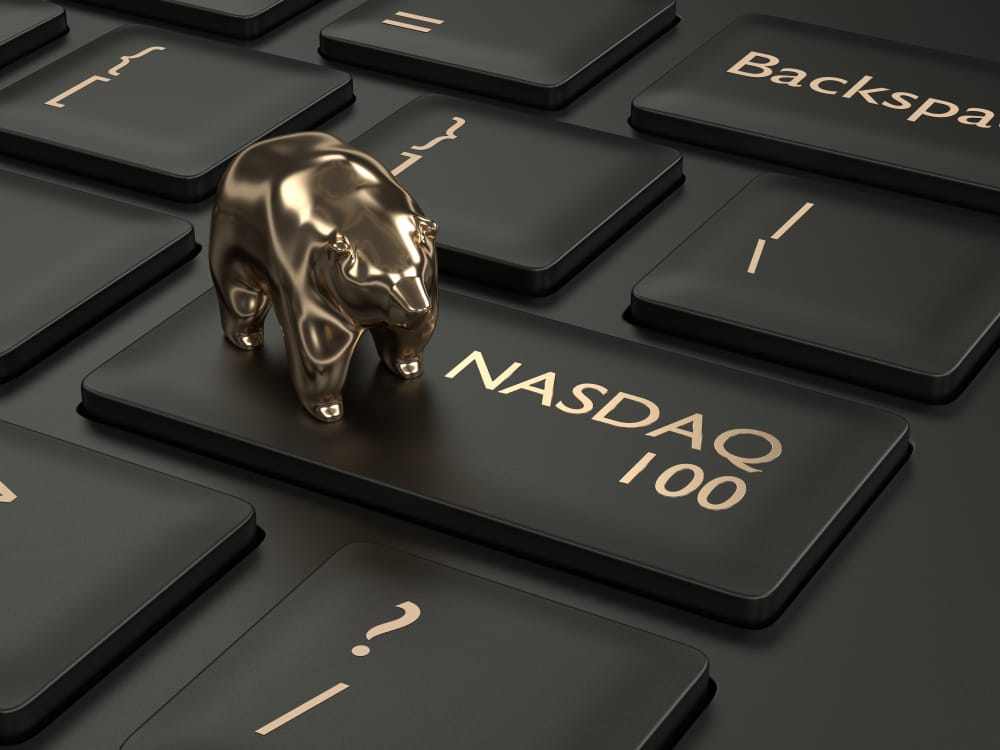 Indices
Nasdaq 100 Reaches Important Support – Will It Bounce?
One of the strangest things happened lately in the US stock market – the major indices diverged. As such, the Dow Jones made a new all-time high yesterday, while the Nasdaq 100, the tech index, is about to enter bearish territory if its weakness continues. As a reminder, a stock market index is considered to reach bearish territory if it corrects 20% from the highs.
At this point, however, signals are mixed. On the one hand, the Nasdaq 100 formed a head and shoulders pattern, which has an incomplete measured move. On the other hand, the market has already reached horizontal support. Curiously enough, the news that the US Congress approved another round of fiscal stimulus was not enough to trigger a bounce-back on the Nasdaq 100 index.
Truth be said, the tech sector was one of the most stretched when it comes to valuations. If we go back in March-April of last year, we all remember that the Nasdaq 100 was the first index to shrug off the pandemic news and made a new all-time high. As such, it may have come the time for the other indices to catch up.
Nasdaq 100 Technical Analysis
The measured move points to lower levels, and that is just the minimum distance the market should travel. Bears should focus on the 20%  level mentioned earlier, as a move below it should trigger even more downside. On the other hand, unless it clears horizontal support, the index may bounce for a new higher high.
Don't miss a beat! Follow us on Telegram and Twitter.
Nasdaq 100 Price Forecast
More content