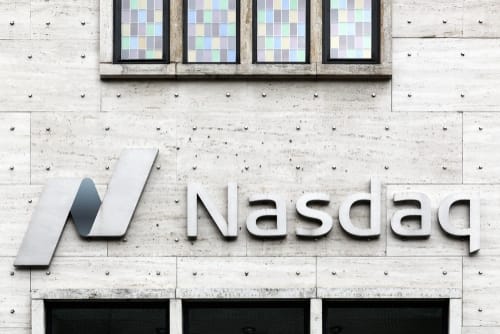 Indices
Nasdaq 100: Bearish Pressure Could Produce 5th Wave Towards 12000
After a sharp open to the downside, the Nasdaq 100 has managed to pull up to the upside. However, bulls continue to face an uphill task as they aim to surmount the current bearish environment around tech stocks, with the tech index whipsawing between positive and negative territory.
Rising stock yields continue to take a chunky bite of the big tech stocks (Facebook, Amazon, Apple, Netflix and Google), with 10-year US Treasury Yields now surpassing the annual dividend yield of the S&P 500. As a result, portfolio shift is occurring from growth stocks in the tech index to value stocks in the Dow and S&P 500. Rising yields also make it more expensive to exit the bond market.
The Nasdaq 100 index hit an intraday high at 12764.7 but finds itself beaten back from that level and now trades 0.05% lower.
Technical Levels to Watch
A look at the daily chart of the Nasdaq 100 index shows a potential 1-2-3-4-5 Elliot wave formation. Bears would be looking for a potential rejection at the current resistance of 12769.3, for the initiation of the 5th impulse wave. This wave would target 12489.7 initially, with 12163.4 marking a new target area if the wave surpasses the trough formed by the end of the 3rd impulse wave to the south. 12003.6 rounds of potential short-term targets to the south.
On the flip side, bulls would need to wait for a potential break of the 12769.3 resistance for 12973.9 to come into the picture. Only a break above 13344.2 negates the 1-2-3-4-5 wave formation, opening the door for further upside moves towards 13559.2 and 13904.2.
Don't miss a beat! Follow us on Telegram and Twitter.
Nasdaq 100 Daily Chart
More content