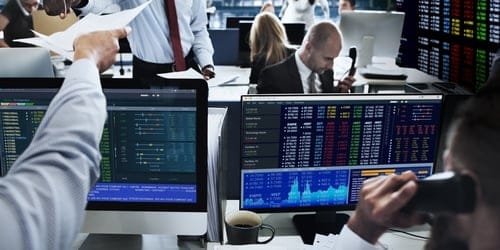 Shares
Lloyds Share Price Prediction: Earnings Forecasts Make the Path to £40 Cloudy
Lloyds' share price could see some volatility once Lloyds Bank issues earnings for the 4th quarter of 2020 on Wednesday, February 24. The bank is expected to report pre-tax profits of £1bn and pre-tax earnings of £3.3bn. These numbers are way below the pre-pandemic numbers, which had Lloyds bank raking in pre-tax profits of £4.4bn in one of the earlier quarters.
Lloyds' share price could come under severe pressure as Lloyds Bank also has a greater degree of exposure to the UK housing market than its peers. The provisions made for non-performing loans did not account for the latest lockdown in the UK, and this may further impact earnings.
Lloyds Bank is also expected to return to dividend payments, with the Bank of England paving the way for this in the 4th quarter of 2020. Peers such as Natwest and Barclays paid out dividends which ended up being well below pre-pandemic dividend payment levels. A dividend of 1 pence per share is the market prediction.
Lloyds' share price is presently trading at 37.945, or 0.62% lower.
Technical Outlook for Lloyds Share Price
After the decline of Wednesday and Thursday last week that took Lloyds share price below 38.26, price found support at 37.02. However, the upside push of Friday was unable to break above 38.26. Today's downside move has also occurred from this point, establishing it as the resistance to beat for buyers. A break above this level targets 39.53, with 40.66 and 41.55 lining up as potential targets to the north as well.
On the flip side, an extension of today's decline below 37.02 brings 35.97 into the picture, with 34.77 and 33.09 also acting as additional targets to the south.
Don't miss a beat! Follow us on Telegram and Twitter.
Lloyds Share Price; Daily Chart
More content