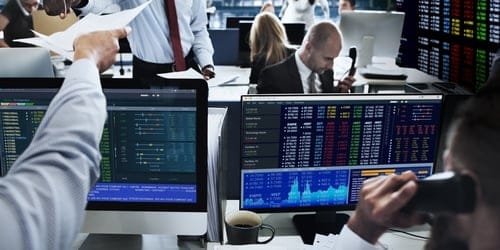 Shares
Lloyds Share Price On Course to Hit One-Year Highs
Lloyds share price is up after a Financial Times report of a diversification move by Lloyds Bank into the UK's housing market. This move is being made as part of Project Generation, with the bank aiming to kick-start the project towards the latter stage of the year. 
Lloyds Banking Group is making new strides to diversify its revenue base, in a bold move to withstand any future shocks occasioned by global events such as the coronavirus pandemic. One of such moves is the buying and renting out of new and existing houses in the UK, using the low-interest-rate environment to its advantage.
Lloyds' share price is trading higher as investors are lauding this move. Lloyds Bank is the owner of Halifax, the UK's largest mortgage lender and the Bank of Scotland, allowing it to have strategic relationships among housebuilders in the UK. Lower funding costs and the bank's involvement in the UK housing market through its lending division could put it in good stead to become the biggest private landlord in the market.
Technical Outlook for Lloyds Share Price
Today's 0.95% gain in the share price has allowed the daily candle to challenge the 40.66 resistance. A break of this level allows for a move towards 41.55, which would mark 1-year highs.
On the other hand, failure to break this resistance and a subsequent pullback brings in 39.53 into the mix once more, with downside targets at 38.26 and 37.02 only becoming relevant targets if the Lloyds' share price degrades the ascending support trendline. 
Don't miss a beat! Follow us on Telegram and Twitter.
Lloyds Share Price; Daily Chart
More content