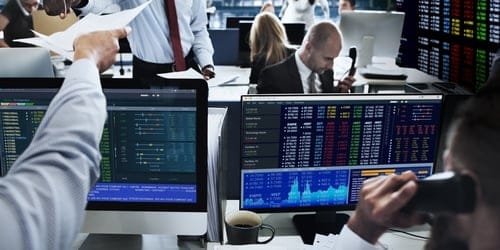 Shares
Lloyds Share Price Hit As Regulator Steps Into Bounce Back Loan Feud
The Competition and Markets Authority has come out to condemn the decision by Lloyds Banking Group to force small and medium-sized businesses scrambling to access coronavirus assistance loans to open business accounts with the bank.
Lloyds share price took a hit today after the competition regulator blocked the moves by Lloyds bank to force businesses applying for emergency state-sponsored financial aid to open business accounts. According to Reuters, the regulator accused Lloyds of breaching earlier undertakings it had signed not to force its personal account holders to open business accounts under the Bounce Back Loan Scheme. About 30,000 customers of the bank are said to be affected.
The furore generated comes from the fact that business accounts are fee-paying accounts. Fees typically would have kicked in after 12 months, the same time that the 2.5% interest on the government-guaranteed loans would also commence.
Lloyd share price is 2.1% lower on the day at 26.405.
Technical Outlook for Lloyds Share Price
Lloyds share price continues to trade within the range formed by the 25.875 support acting as the floor, and the 29.765 resistance acting as the ceiling. A breakdown of the floor brings in 24.745 as the next potential target, with 22.700 lining up as a further target to the south.
Conversely, a bounce on the 25.875 support allows the price to target 27.470, which could act no more than a temporary pitstop if there is sufficient bullish momentum. 29.765 would need to give way for such momentum to carry Lloyds share price to 31.250. Further targets to the north may be found at 32.950 and 34.770. Only a break of 37.475 would pave the way for a bullish recovery in Lloyds' share price.
Don't miss a beat! Follow us on Telegram and Twitter.
Lloyds Share Price Chart (daily)
More content