The stock price of Intel rose 1.55% on Wednesday's opening, as investors expect the rate hike curse to finally end amid a cooling US inflation. This narrative is further supported by the CME FedWatch tool, showing a 99.8% probability for the rate to remain unchanged in December's FOMC meeting.
Side by side, Intel has sparked rumors of a recent $50 million investment in Stability AI. However, the chip manufacturer has declined to comment on this.
The stock for Intel is currently priced at $40, representing a 15-month high for the stock. The outlook is looking even more bullish due to a market-wide rally.
Intel Stock Price Technical Analysis
Analyzing the chart for NASDAQ: INTC reveals that the stock gained 7.2% after surpassing the $37 resistance level. Consequently, the stock is now trading 23% above its 200 MA, further reinforcing the bullish outlook for the chip manufacturer's shares.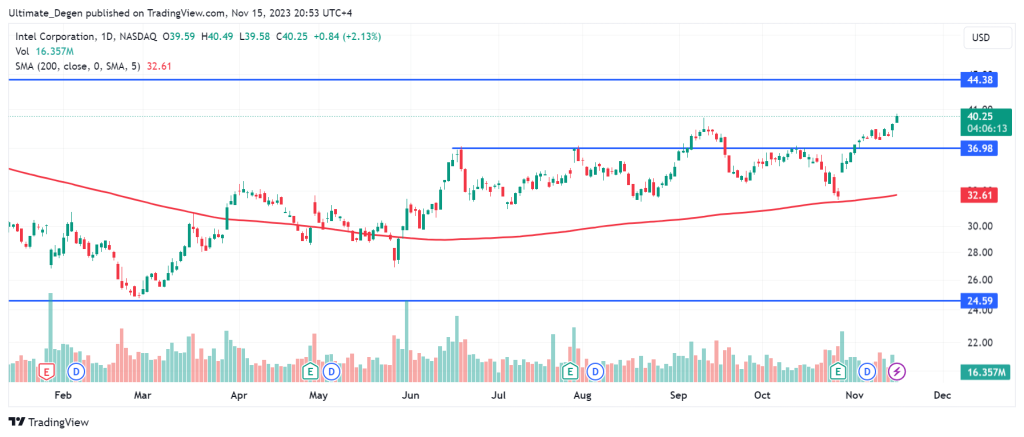 Any strength above the $37 resistance would have the potential to flip the Intel stock price forecast extremely bullish, putting a retest of the $44.4 resistance on the cards. However, a bearish threat might emerge if the price dips below the critical $37 support level.